Overview
The MRX-720 has earned a StereoNET Applause Award for not only Best in Class, but also Best Value

Experience the breathtaking power and multi-channel flexibility of Anthem's NEW Third Generation MRX Series of AV Receivers.
Anthem's award-winning Third Generation MRX Series of high-end multi-channel A/V receivers are known the world over for their excellent sound quality, efficient power handling, and the ease with which they integrate into an entertainment system. The MRX Series is packed with exclusive audio innovations like Anthem Room Correction (ARC) Technology and Advanced Load Monitoring (ALM) Technology, 4K Pass-Through with fast HDMI switching and more.
The Anthem MRX 720, and for that matter, the MRX 520 and MRX 1120, are the best sounding home theater receivers we have ever tested. Their ARC technology, coupled with great audio circuitry, results in a sound quality you would expect to have to pay 10 times as much for. If you add up everything in your home theater or media room and it comes to more than 7 or 8 thousand, or if you think it will get to that level, you are doing yourself a disservice by not having an Anthem receiver. Even if you are not there yet, the MRX 720 will let you grow into a full-blown Dolby Atmos system with zero compromises. Basically, if it is in your budget, it is by far and away the best choice!
Product of the Year: Everything Audio Network
If you are in the market for a new surround receiver that is not that expensive, but sounds like it is comprised of better separates, this is your receiver. As stated early in the review we are bestowing a Everything Audio Network Stellar Sound Award and a nomination for an 2017 EAN Product of The Year in the receiver category. I know it is early in the year, but the MRX-720 is a note-worthy, high-performance receiver.
—John Gatski, Everything Audio Network
When I was offered Anthem's MRX 720 for review, I mostly looked forward to using it to listen to Dolby Atmos soundtracks at home. And although I really enjoyed my experience of this surround format, by the end of my listening to the Anthem it seemed mere icing on the cake. What most impressed me about the MRX 720 was its state-of-the-art Anthem Room Correction, its clean amplification, and its effortless streaming abilities. If you're looking for a great-sounding HT receiver that sounds better than other HT receivers while giving up nothing in features, and is simple to use, give Anthem's MRX 720 an audition. I'm sure you'll be as impressed as I was.
—Vince Hanada, SoundStage!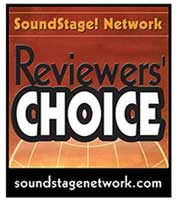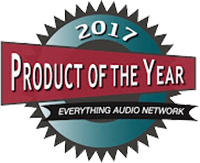 MRX720 Features
Dolby Atmos®
11.2 Pre-Amplifier & 7 Amplifier Channels @ 140 watts per channel
DTS:X™
ARC™ Anthem Room Correction
4 Speaker Profile Memories
Quad Core Digital Signal Processing
Two Sub Out Jacks (parallel)
Premium 32-bit / 768 kHz Differential-Output D/A Converters
Wireless Network Connection
DTS Play-Fi® – Local and Streaming
HDMI & Video
HDMI 2.0a
HDCP 2.2
4:4:4 Subsampling at 4K60 (18.2 Gbps)
High Dynamic Range (HDR)
BT.2020 Color Gamut
On-Screen Display with 4K 50/60
4K 50/60 Switching