Overview

Experience the breathtaking power and multi-channel flexibility of Anthem's NEW Third Generation MRX Series of AV Receivers.
Anthem's award-winning Third Generation MRX Series of high-end multi-channel A/V receivers are known the world over for their excellent sound quality, efficient power handling, and the ease with which they integrate into an entertainment system. The MRX Series is packed with exclusive audio innovations like Anthem Room Correction ARC Genesis Technology and Advanced Load Monitoring (ALM) Technology, 4K Pass-Through with fast HDMI switching and more.
See why the Anthem MRX 1120 Receiver is the Specialist's Choice for Home Cinema
The Anthem MRX 720, and for that matter, the MRX 520 and MRX 1120, are the best sounding home theater receivers we have ever tested. Their ARC technology, coupled with great audio circuitry, results in a sound quality you would expect to have to pay 10 times as much for. If you add up everything in your home theater or media room and it comes to more than 7 or 8 thousand, or if you think it will get to that level, you are doing yourself a disservice by not having an Anthem receiver. Even if you are not there yet, the MRX 720 will let you grow into a full-blown Dolby Atmos system with zero compromises. Basically, if it is in your budget, it is by far and away the best choice!
Regardless of the source or content, the MRX-1120 delivered a massive, detailed sound-stage with lashings of sonic impact. If I had to choose one word to describe the performance of Anthem's MRX-1120, it would be 'cinematic'. At the end of the day, this is what good home theatre is all about folks.
—Tony O'Brien, StereoNET
I gave up running separate components, with a preamp and thousands of dollars in amplifiers, to use the Anthem MRX 1120. Since I did that, I've not missed those prior components at all. The Anthem has proven to be a first-rate component capable of bringing out the best in the rest of my gear. ARC corrects the bass issues in my room while not making the sound any less clear. The soundstage was completely unified between the speakers and while watching Dolby Atmos content I was completely amazed how immersed in the audio I became. The Anthem MRX 1120 is a real reference quality receiver that can be the hub of any home theater. It makes the right choices in what features you need and leaves out the extra ones you will likely never use. I'm happy to have it powering my updated home theater and believe anyone after a reference quality receiver should look at it.
—Chris Heinonen, Reference Home Theater
A single box solution for a full immersive setup
The MRX 1120 is also a very musical AV receiver, making it one of those rare beasts that is able to deliver a barnstorming performance with films and an equally subtle and effective performance with music.
—Steve Withers, AVForums.com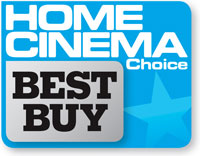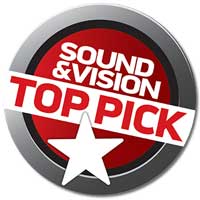 MRX1120 Features
Dolby Atmos®
11.2 Pre-Amplifier & 11 Amplifier Channels
DTS:X™
ARC™ Anthem Room Correction
4 Speaker Profile Memories
Quad Core Digital Signal Processing
Two Sub Out Jacks (parallel)
Premium 32-bit / 768 kHz Differential-Output D/A Converters
Wireless Network Connection
DTS Play-Fi® – Local and Streaming
HDMI & Video
HDMI 2.0a
HDCP 2.2
4:4:4 Subsampling at 4K60 (18.2 Gbps)
High Dynamic Range (HDR)
BT.2020 Color Gamut
On-Screen Display with 4K 50/60
4K 50/60 Switching