Auralic Altair G1 Streaming DAC Pre-amplifier
$3,995 EXCLUSIVE TO WEST COAST MIDLAND
Digital Audio StreamerThe new ALTAIR G1 distills AURALiC's proprietary technologies and features in to a high-performance DAC and streamer built to exacting standards within a substantial aluminum case.
YOU MUST SELECT WESTCOAST HI-FI MIDLAND STORE TO PURCHASE THIS PRODUCT.
Overview
Digital Audio Streamer
The new ALTAIR G1 distills AURALiC's proprietary technologies and features in to a high-performance DAC and streamer built to exacting standards within a substantial aluminum case. As an entry point to the AURALiC ecosystem, the ALTAIR G1 offers a comprehensive number of features and functions. Music can be sourced from virtually any source – locally stored files on your network, Internet radio, Airplay™, Bluetooth, USB drive, an optional integrated hard drive or a playlist of favorites from a subscription-based streaming service such as Qobuz or TIDAL. Control is via either the proprietary Lightning DS app, or the manual intuitive control on the front panel with all functions clearly shown on the high-resolution 4″ colour display. Completing the ALTAIR G1's extensive feature set: full wireless utility, smart IR control learning, and an advanced digital volume control.
In facilitating the ALTAIR G1's substantial and powerful processing capability, it should come as no surprise that the processor at the heart of this system would need to act as a next-level solution. As a result, the product harnesses the power of a Tesla G2 processor. No task will be too difficult, be it serving, streaming, decoding or playback. DXD upsampling features as standard and an extensive range of DSP filters provide broad choices to suit personal preferences. The network streaming functionality is well-proven in terms of ease of operation and excellent sound quality. Networking capability operates at up to 32-bit, 384khz and DSD512, supporting all major lossless codecs, DSD in DoP format and native DSD.
CPU performance that's 50% faster than the original Tesla G1 processor.

Twice the system memory and data storage means fluid audio signal processing and support for advanced features.

An enormous memory cache means reduced network noise and dramatically reduced open circuit time for improved sound quality.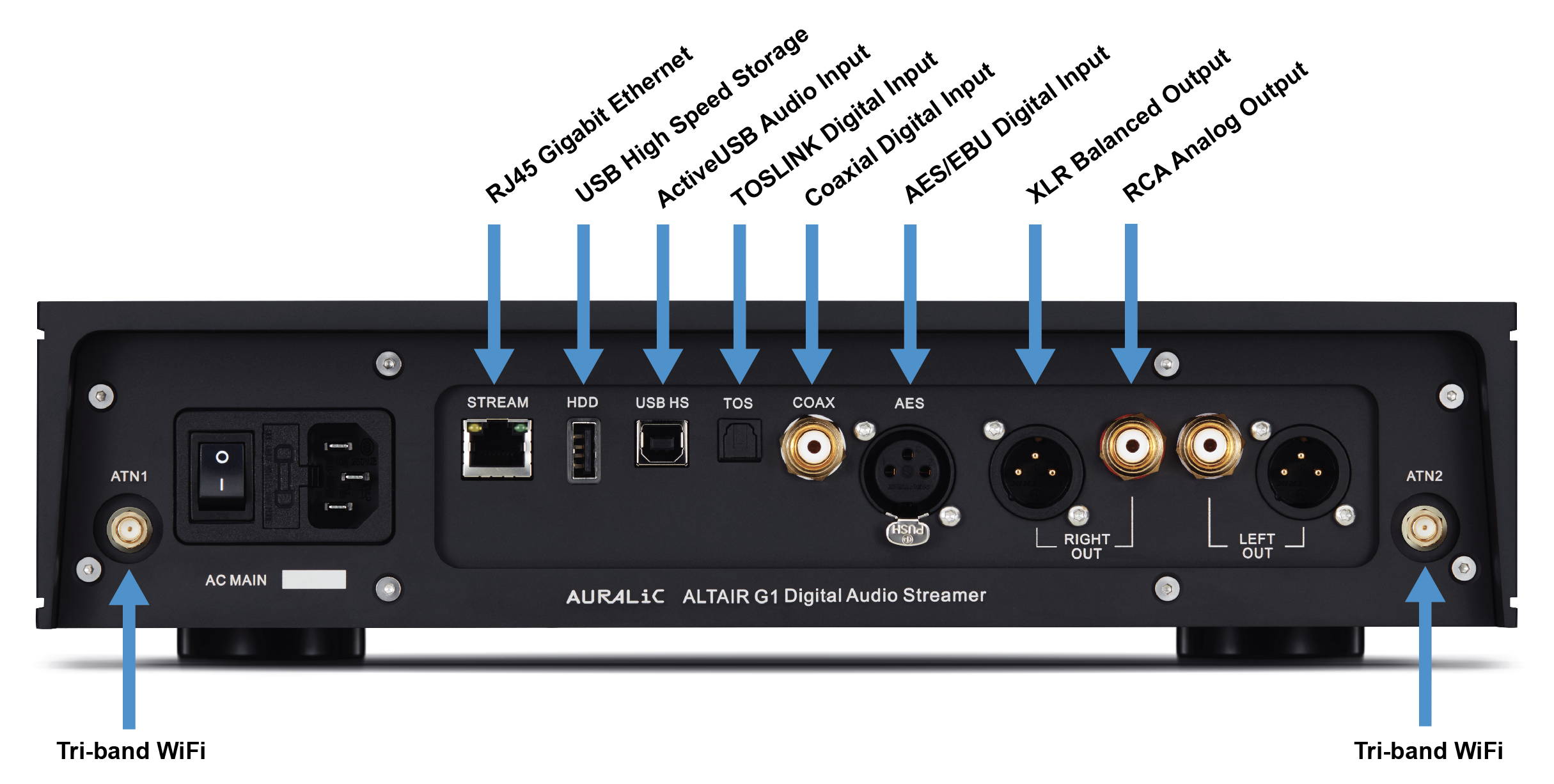 Flexibility to Explore
The ALTAIR G1 offers nearly universal connectivity for access to all your digital sources. Tri-band Wi-Fi and Ethernet open your system to UPnP/DLNA media servers, shared network folders, high-resolution Internet Services, and Internet Radio, as well as RoonReady, Bluetooth, AirPlay, and SongCast control.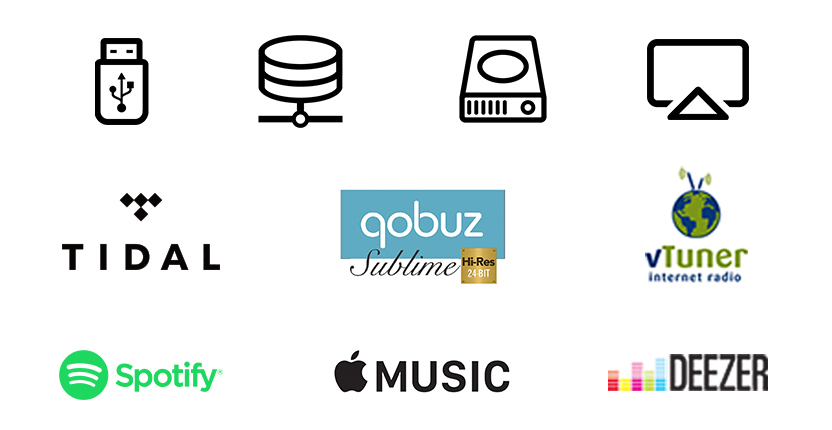 With a dedicated, low-noise 3uV power supply to minimize phase noise and keep it as quiet as it is accurate, our 72 Femto Master Clock is amazingly precise for less jitter, and immaculate sound. Its 72 femtosecond cycles — that's 72 quadrillionths of a second — set a new standard for signal timing. Temperature-regulated for consistent performance, this clock is always there to keep things rock-steady.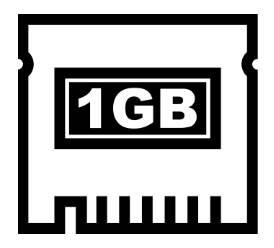 Open network connections and data fetching are prone to noise that can hurt the quality of your audio signal. The Tesla G2 hardware platform dedicates a whopping 1GB of RAM to the task of caching, lowering the frequency of open circuits and helping your music sound better.

Flexible Filter Mode gives you a nuanced level of control over your audio output. Its various modes were developed using a combination of objective data models and subjective testing, with each mode offering a unique array of filters to match the sonic quality of the source. Whether it's modes to tweak in-band ripple, out-band attenuation, ultrasonic filtering and more, you've always got the power to dial in the performance you want.

The second generation of our ActiveUSB provides more than just asynchronous control over USB data for enhanced accuracy and precise re-clocking to reduce jitter. It also bypasses the USB power stream, using its own Purer-Power linear power supply instead. That means dirty USB power — and the EMI noise that comes along with it — is kept as far from the music as possible.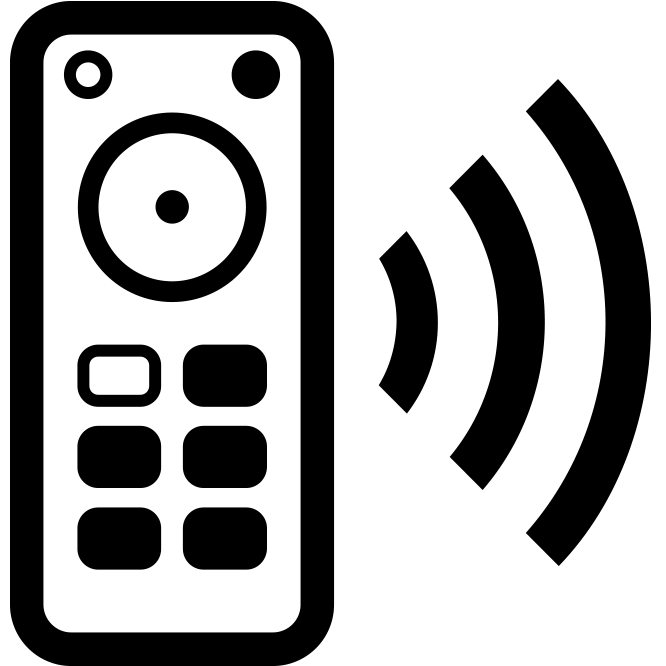 Smart-IR Remote Control lets your AURALiC device map its functionality onto any remote you'd like. Just let the device know which remote you prefer, and all of its operations (play/pause, volume control, track select, etc.) can be assigned to buttons just the way you like them.

The Purer-Power linear power supply reduces DC current noise by as much as 90dB with its power purification module. Using a specially designed transformer and unique wiring that minimizes vibration, noise from Purer-Power is kept below 1uV across the audible spectrum, leaving you to discover the details in your music, down to the last bit.

Frequency Response: 20 – 20KHz, +/- 0.1dB*
THD+N: < 0.0002% (XLR); < 0.0003% (RCA), 20Hz-20KHz at 0dBFS
Dynamic Range: 124dB, 20Hz-20KHz, A-weighted

Lossless: AIFF, ALAC, APE, DIFF, DSF, FLAC, OGG, WAV and WV
Lossy: AAC, MP3, MQA and WMA

PCM: 44.1KHz to 384KHz in 32Bit**
DSD: DSD64(2.8224MHz), DSD128(5.6448MHz), DSD256(11.2896MHz), DSD512(22.57892MHz)***

AURALiC Lightning DS for iOS
AURALiC Lightning DS for web browser (device setting only)
OpenHome compatible control software (BubbleUPnP, Kazoo)
Roon (Roon Core required separately)

Digital Inputs: AES/EBU, Coaxial, Toslink, USB Audio
Streaming Inputs: Network shared folder, USB Drive, Optional Internal Storage, UPnP/DLNA Media Server, native TIDAL and Qobuz Sublime+ streaming, Internet Radio, AirPlay, Bluetooth, Songcast, RoonReady

Balanced: XLR (2.2Vrms at 0dBFS, output impedance 10ohm)
Unbalanced: RCA (2.2Vrms at 0dBFS, output impedance 50ohm)
Headphone: 6.35mm Headphone Jack (output impedance 5ohm)

Wired: Gigabit Ethernet
Wireless: 802.11b/g/n/ac Tri-Band WiFi

13.4 x 12.6 x 3.2 in. (34cm x 32cm x 8cm)


Anodized aluminum case in matte black

AURALiC ALTAIR G1
2*External WiFi antenna (2pcs)
Power cord
USB Cable
User's guide
* Tested under Filter Mode Precise for all sampling rate
** 352.8KHz and 384KHz and 32bit are supported through streaming, USB only
*** By 'DoP V1.1' or native DSD protocol through streaming, USB only