Overview

Experience an unprecedented level of realism. Our flagship PERSONA® line is a showcase of vanguard materials and our most advanced technologies, all entirely designed, engineered, and completely Crafted in Canada. Persona celebrates the technological abilities of Paradigm engineering, untamed. Its exceptional craftsmanship and meticulous attention to detail makes a bold, beautiful statement. No other speaker in this class can match the performance innovation of Persona.
99.9% Pure Beryllium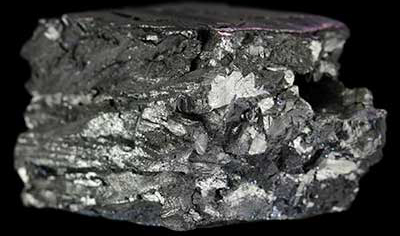 Can luxury be a value? We believe so. One of the keys to Persona's luxury and value is our use of Beryllium. Beryllium is the absolute best diaphragm material, and Persona features Truextent® Pure Beryllium foil, specially formulated to be exponentially stiffer and significantly lighter than other premium diaphragm materials. It delivers superior transient response, virtually transparent performance, and vanishingly low audible coloration. Also, it's a material usually found only in much more expensive speakers. Luxurious? Yes. But also a surprising performance value in Persona.
Proudly Crafted in Canada
The Persona Series is completely designed, engineered, and built at our state-of-the-art manufacturing facility just outside of Toronto, Canada. It's made by people who love great audio (just like you). From the hand-chosen, specially engineered components and materials, to the precise workmanship of the non-resonant cabinets with their beautiful premium-grade finishes, Persona is truly hand-built for performance.
Sure, we could say "Made in Canada," or "Manufactured in Canada." But we believe that building loudspeakers is an art. Everyone at Paradigm shares a passion for crafting speakers, and it's from this intense passion that "Crafted in Canada" was proudly born.

PARADIGM PERSONA B LOUDSPEAKERS
If you're in the market for a state-of-the-art bookshelf speaker, look no further. You'd probably have to spend a whole lot more money to better the formidable performance of Paradigm's Persona B — and even then, I'm not sure you could.
PARADIGM PERSONA B HANDS-ON REVIEW
After months of listening to Paradigm's newest musical spaceships, we'd be lying if we didn't say that we now share an odd kinship with Ferrari owners. With a sprawling stereo image, pristine audio clarity and detail, all combined with the delicate balance of a world-class rock climber, the Persona B are easily the best bookshelf speakers this reviewer has ever heard.
SPECIFICATIONS
| | |
| --- | --- |
| DESIGN | 2-driver, 2 way bookshelf bass reflex |
| FREQUENCY RESPONSE ON-AXIS | +/- 2dB from 60Hz – 45kHz |
| HIGH FREQUENCY DRIVER | 1″ (25mm) Truextent® Beryllium dome, ferro-fluid damped / cooled, Perforated Phase-Aligning (PPA™) Tweeter Lens, Finite Element Analysis (FEA) optimized pole piece assembly |
| MIDRANGE FREQUENCY DRIVER | 7″ (178mm) Truextent® Beryllium driver, Perforated Phase-Aligning (PPA™) Lens, overmolded Active Ridge Technology (ART™) surrounds, SHOCK-MOUNT™ Isolation Mounting System, 1.5″ high-temp tandem voice coil |
| SENSITIVITY ROOM / ANECHOIC | 92 dB / 89 dB |
| IMPEDANCE | Compatible with 8 ohms |
| FINISHES | High Gloss: Vanta Black, Harmony White Metallic Gloss: Aria Blue, Sonic Silver |
| WEIGHT | 31 lbs. (14 kg) |
| DIMENSIONS HXWXD | 17.125″ × 8.875″ × 13″ (43.5cm × 22.5cm × 33cm) |
| LOW FREQUENCY EXTENSION | 36Hz |
| CROSSOVER | 3rd order electro-acoustic at 2 kHz (tweeter/midbass) |
| FREQUENCY RESPONSE 30° OFF-AXIS | +/- 2dB from 60Hz – 20kHz |
| SUITABLE AMPLIFIER POWER RANGE | 15 – 250 watts |