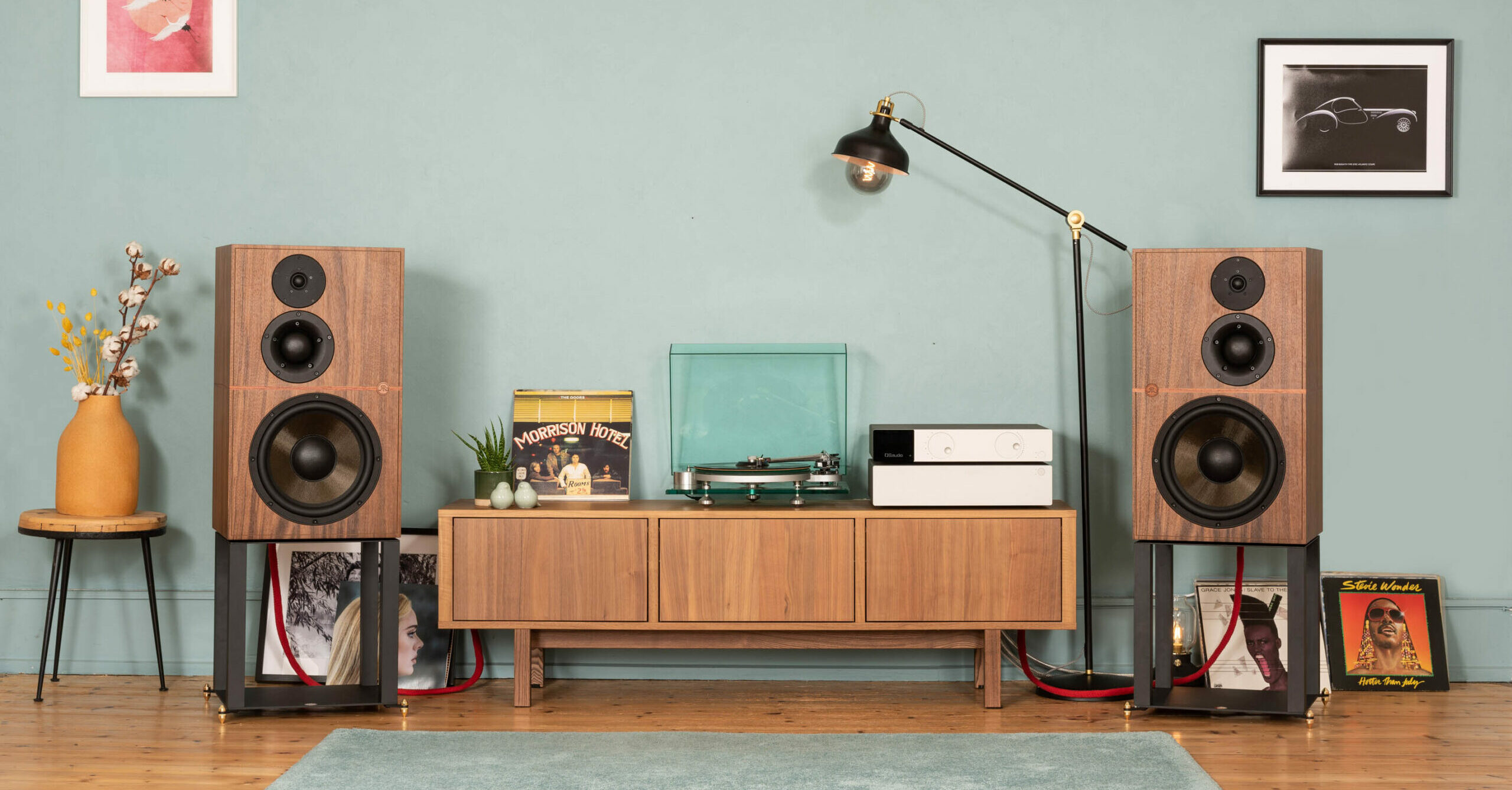 ATALANTE 5 STANDS have been designed to specifically match the ATALANTE 5. Its solid iron construction offers perfect stability to your speakers.
It is built to last and is the perfect addition to your pair of ATALANTE 5. Designed in collaboration with the A+A Agency, it is a great combination of style and solidity.
We thought about all the attributes a perfect stand must have, and offer golden spikes or rubbers depending on the type of floor that you have, with a small footprint. You even have a dedicated space to stores your records safely, under the speakers.