Size is vital when matching centre channels, which is why the Q250C is the perfect partner for smaller Q Series models.
The Q250C centre channel speaker features the KEF signature Uni-Q driver array, and without a rear port it can be placed inside a cabinet with ease, creating precise, captivating dialogue.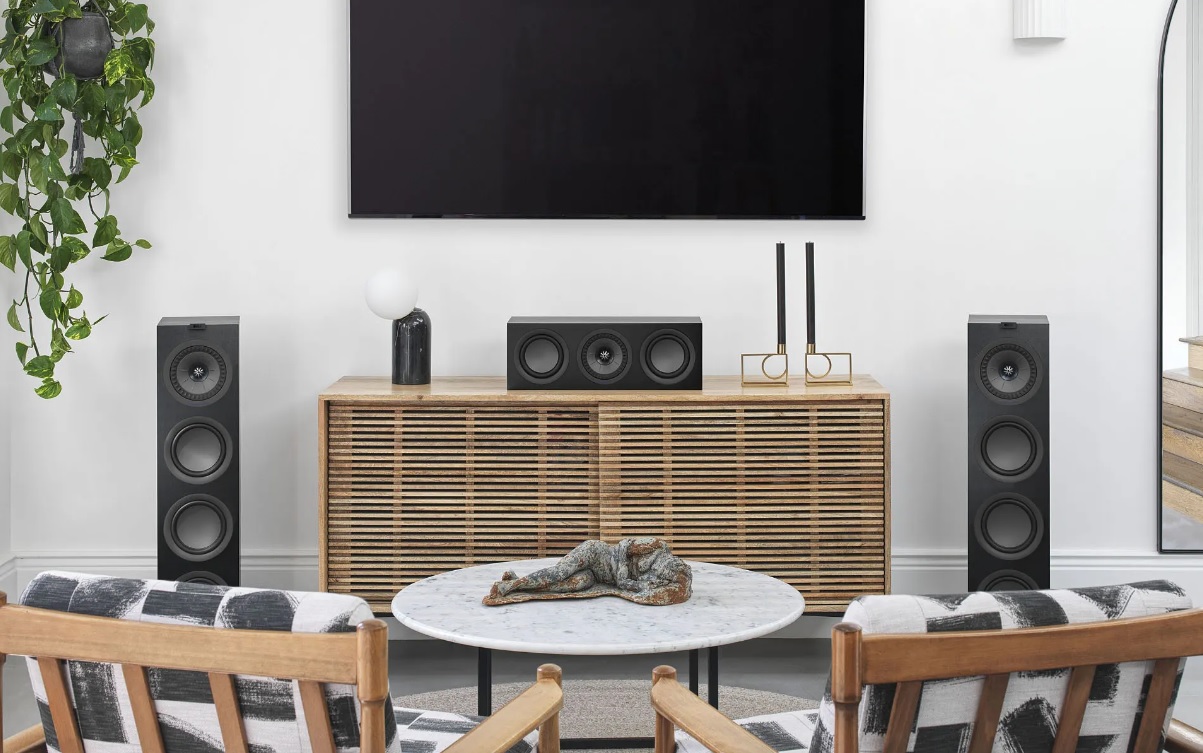 "Sit anywhere" Uni-Q sound
At the heart of the evolved Q Series is the Uni-Q driver array. The signature innovation places the tweeter in the acoustic centre of the midrange and bass cone, bringing the acoustic ideal of a single point source closer than ever to realisation. The result is a more detailed, accurate three-dimensional sound image, which is dispersed more evenly throughout the room than is possible with any conventional speaker. Uni-Q's ultra-wide dispersion is further enhanced through KEF's 'tangerine' waveguide over the tweeter dome.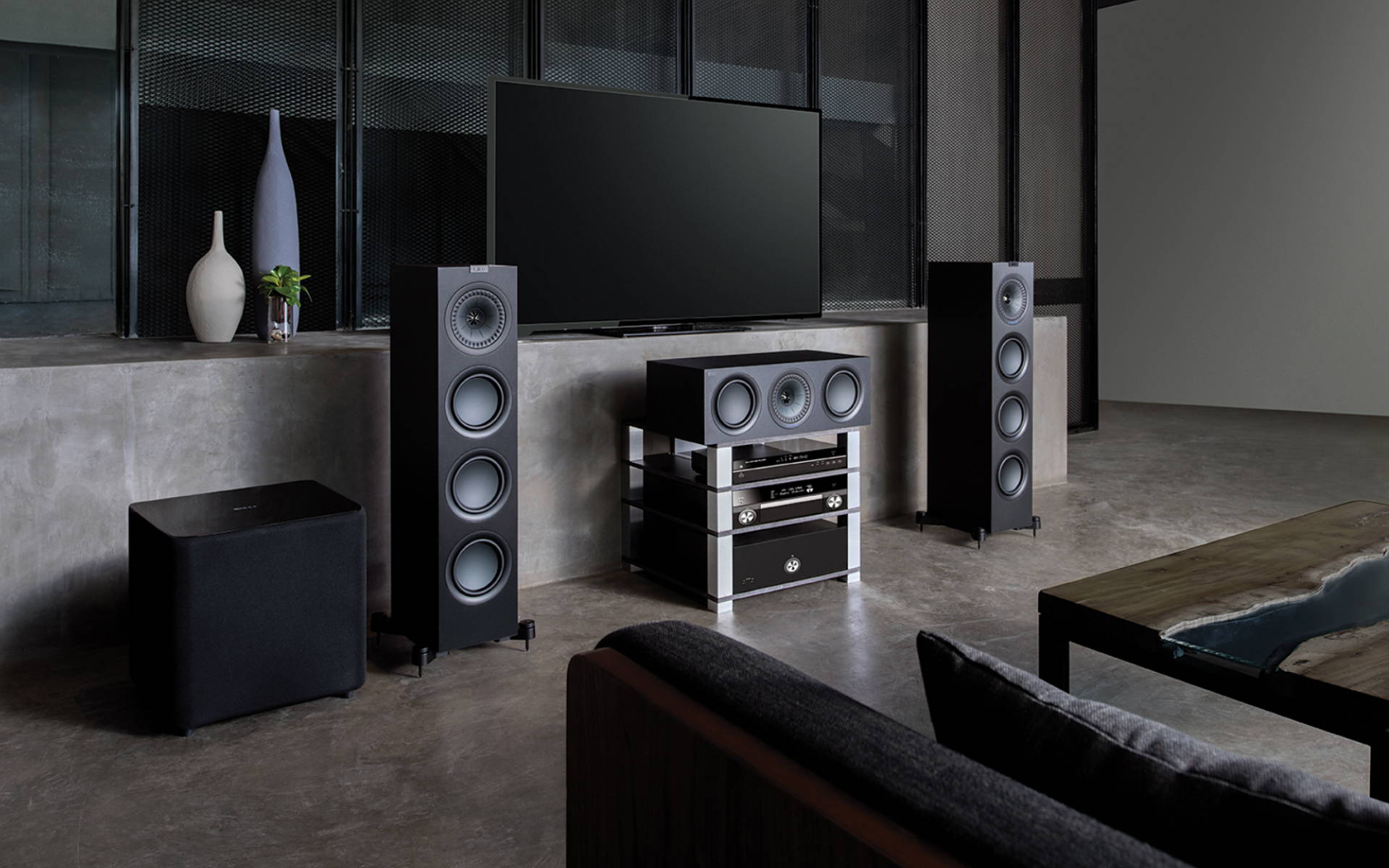 Damped tweeter loading tube
With the addition of the damped tweeter loading tube providing a gentle termination of sound produced from the back of the tweeter, lower treble performance is improved dramatically and a new low-distortion inductor on the crossover provides cleaner bass.
Beefier LF drivers and ABRs
Low-frequency (LF) drivers now have a larger roll surround, along with a new suspension to produce cleaner bass at high volumes. A new cone structure improves midrange clarity, and an enhanced Auxiliary Bass Radiator (ABR) with a new surround and rear suspension delivers better controlled and more impressive bass.