JBL L100 Classic Features
3-Way Loudspeakers
Retro design with iconic JBL styling
Vintage Quadrex foam grille in a choice of three colours: black, orange, or blue
Genuine satin walnut wood veneer enclosure with black front and rear panels
12-inch white cone, pure pulp woofer with cast frame
5-inch pure pulp cone midrange
1-inch titanium dome tweeter with waveguide
Recommended Amplifier Power: 25 – 125 W RMS
Frequency Response: 44Hz – 40kHz
Bass-reflex design with front-firing port
High-frequency L-pad attenuator
Matching JS-120 floor stands available separately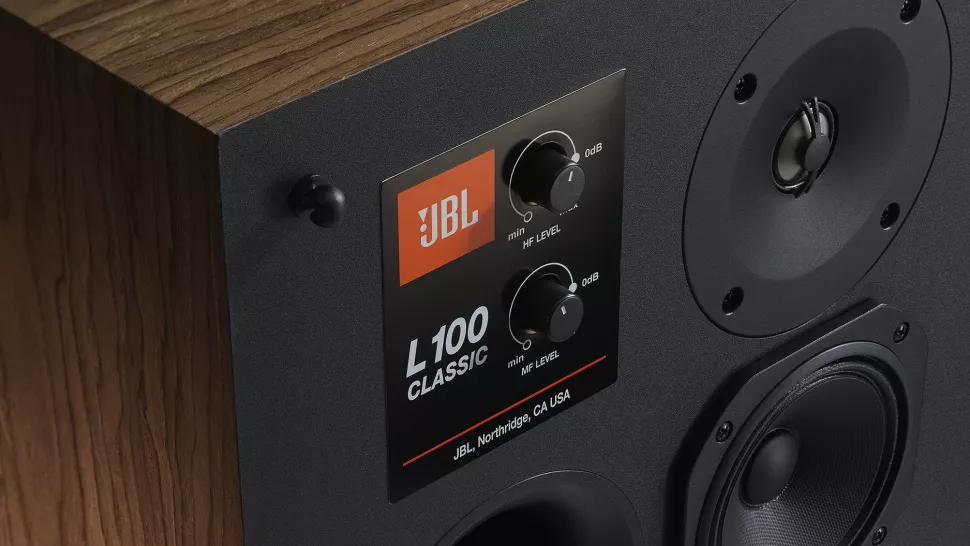 The Classic features vintage styling, including a retro-inspired design and iconic Quadrex foam grille, along with newly developed acoustic technology and designs for elite performance. The 1-inch titanium dome tweeter is mated to a waveguide with an acoustic lens for optimum integration with the 5-inch pure-pulp cone midrange driver directly below it. Powerful bass is provided by a 12-inch cast-frame, white pure-pulp cone woofer in a bass-reflex enclosure, tuned via a single front-firing port tube. The high-frequency and mid-frequency L-pad attenuators on the front baffle preserve the classic features of this iconic legend.
Iconic JBL L100 Loudspeakers Given New Life.
The new JBL L100 Classic honours this storied legacy with its iconic 12-inch (300mm) 3-way configuration, but with all-new drivers, crossover network, enclosure, and features to bring the design up to the highest 21st-century performance standards. Utilizing a compact monitor-type footprint, the L100 Classic features advanced JBL transducers including the JW300PW-8 Pure Pulp cone woofer, the 105H-1 Polymer-coated Pure Pulp cone midrange, and the JT025TI1-4 Titanium tweeter.
The L100 Classic retains all of the performance attributes that endeared the original L100 to listeners in the '70's and '80s, such as exceptional dynamic range and contrast, clean and effortless high output, and precise high impact bass. The updated L100 Classic adds even greater detail resolution across the full bandwidth, lower distortion and more lifelike stereo imaging, particularly off-axis. The L100 Classic is sure to become a new legend among music lovers everywhere.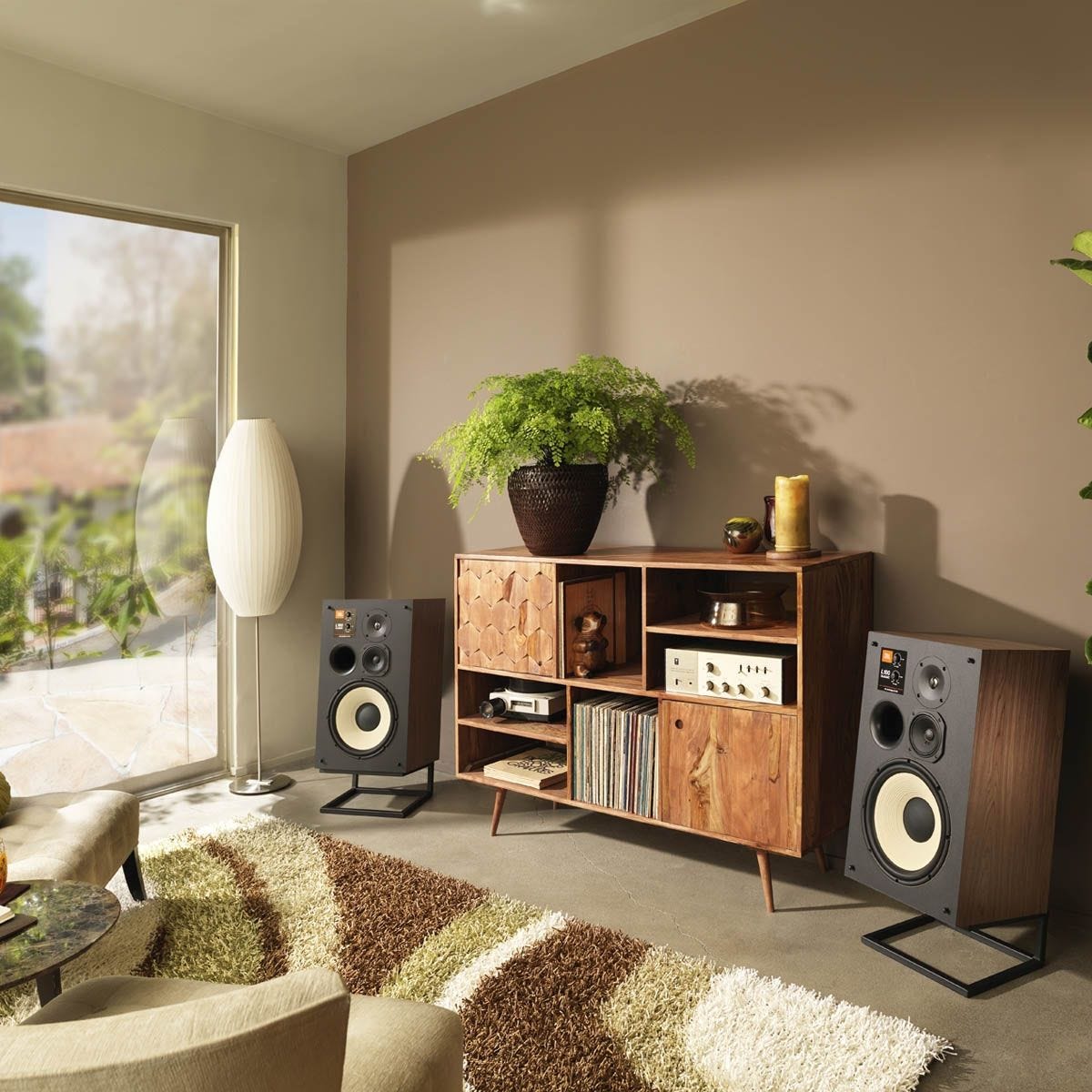 Back to the Future – About JBL's Classic Series
For more than 70 years, JBL has been providing audio equipment for concert halls, recording studios and movie theatres around the world and has become the trusted choice of leading recording artists and sound engineers. The legendary JBL 4310 professional studio monitor helped produce many of the most popular albums of the 1960s and '70s. The 4310 was the inspiration for the L100 home audio loudspeaker introduced in 1970, which became JBL's all-time best selling speaker. The JBL L100 Classic is a modern interpretation of the original L100.
Now, with the new L100 Classic, a legend is reborn. The retro design with iconic JBL styling and a vintage Quadrex foam grille pays homage to its predecessor's storied legacy.
All-new drivers, crossover network and advanced transducer technology take the performance attributes that original L100 owners loved – exceptional dynamic range, crystal-clear effortless high output, and high-impact bass – and elevate them to the highest 21st-century audio standards.
Don't just hear your music. Feel it!