Give your TV the Sound it deserves!
The Denon DSW-1H wireless subwoofer connects via Wi-Fi to the Denon DHT-S716H sound bar to add deep, powerful bass you can feel and hear. Dual custom 5.25" drivers are fed by sophisticated high-power Class-D amplification while proprietary DSP algorithms give you optimised low frequency response across the entire dynamic range. Place it anywhere in the room, horizontally or vertically, then simply plug-in to wall power and play. With quick setup, improving your entertainment experience with clear, thunderous bass has never been easier.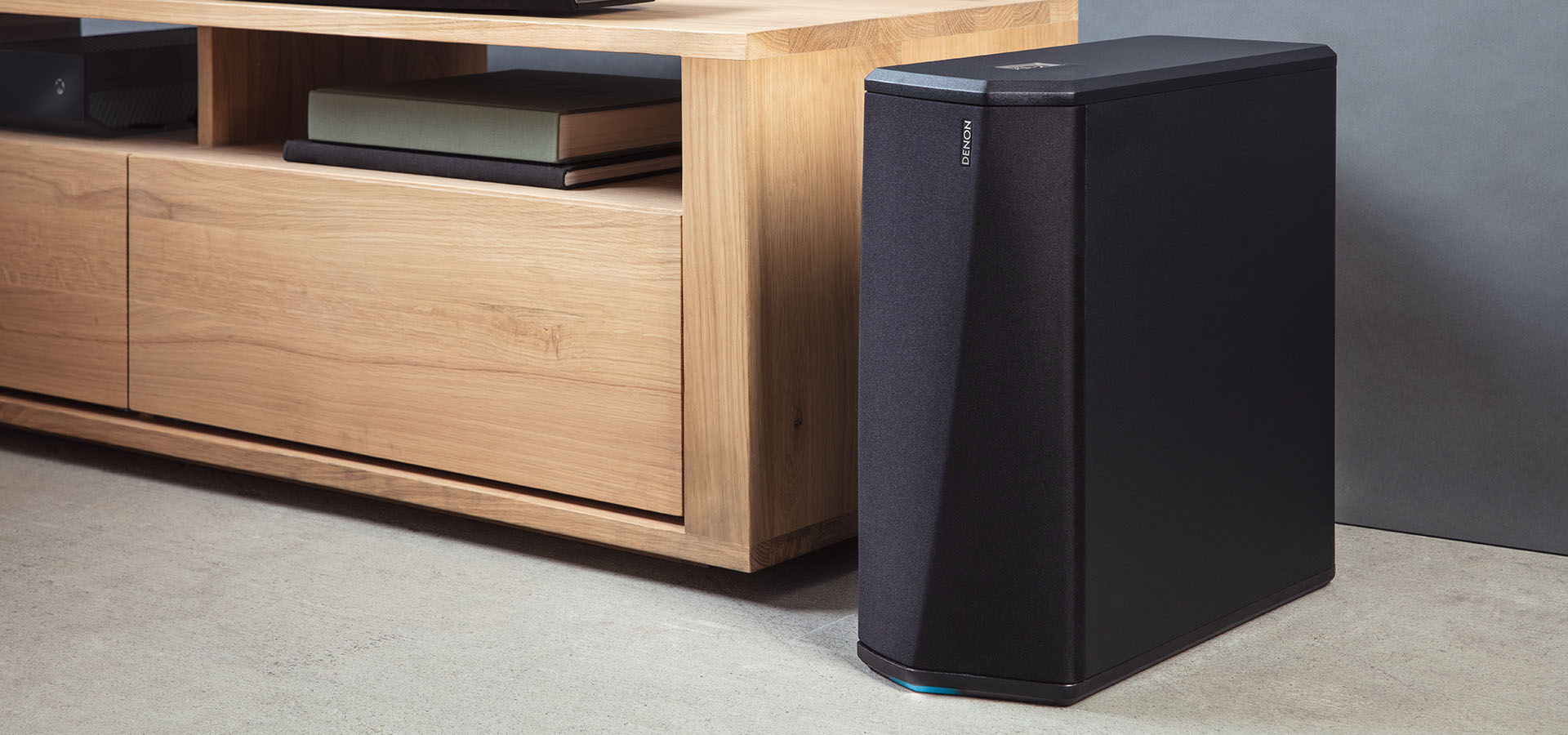 DEEP BASS FOR HOME THEATRE AND MUSIC
The DSW-1H can be combined with the Denon DHT-S716H soundbar and other selected HEOS Built-in products to add more fulfilling bass to your home theatre system. Two custom-made 5.25" drivers work in combination with sophisticated, high-power 70-Watt power supply, class-D amplification to deliver clear, room-filling bass.
PROPRIETARY DSP ALGORITHMS FOR OPTIMISED LOW FREQUENCY RESPONSE
Denon-proprietary DSP algorithms provide optimised low frequency response across the entire dynamic range for a more immersive experience in movies and music.
Easy Setup
Setup of your DSW-1H Wireless Subwoofer takes only a few minutes. Simply connect it to your Denon DHT-S716H soundbar or other HEOS speakers through your home network and group to start experiencing dramatic bass instantly. Then simply control all your sound settings via the HEOS App.
Complete Control
Within the HEOS App, you will find advanced settings for volume, low pass filter and phase (0/180°). Plus, the DSW-1H adapts automatically to configurations integrated in the Denon DHT-S716H soundbar.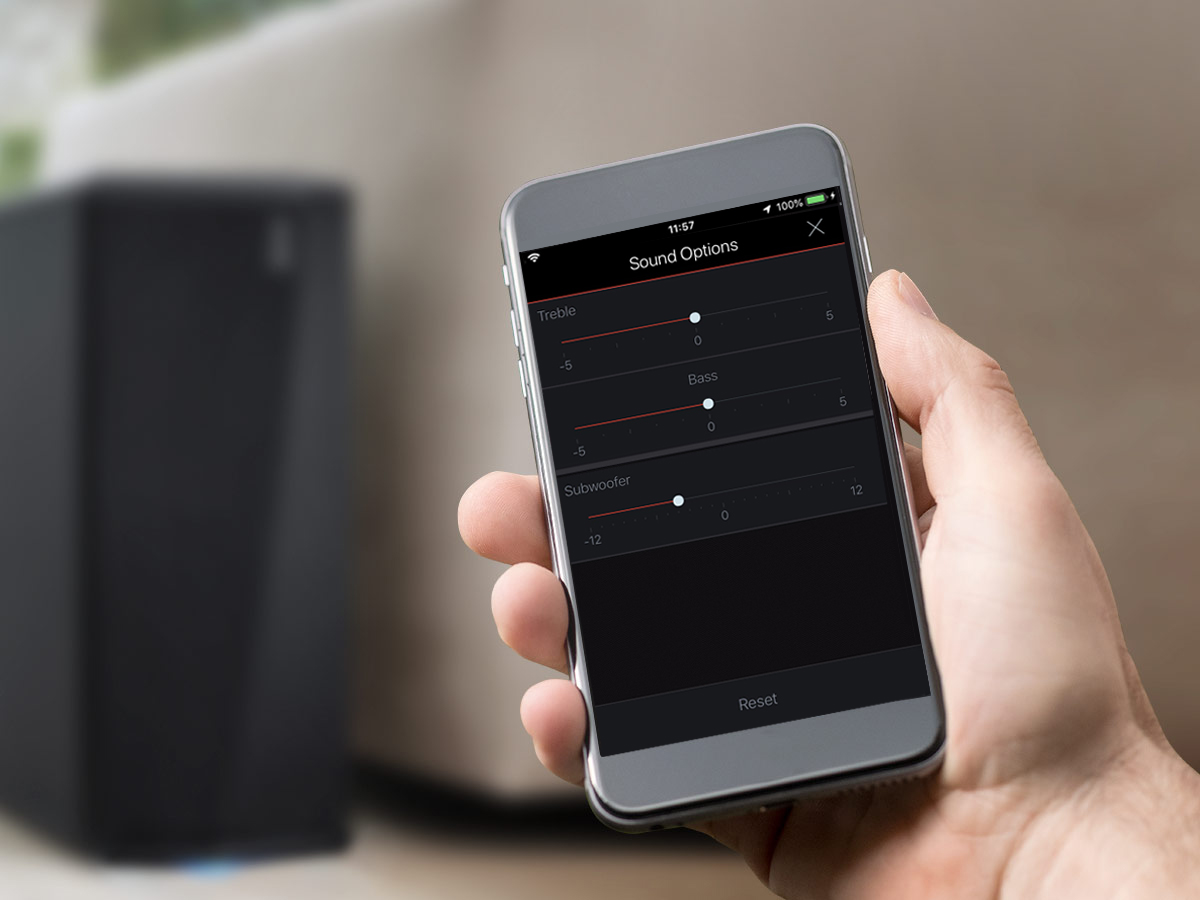 Subwoofer Volume Control
Subwoofer volume control button on top for your preferred taste in bass.
DESIGNED FOR VERSATILITY
The DSW-1H Subwoofer has a unique design and stylish matte black finish. Thanks to its wireless connectivity, you can place it anywhere in your room – vertically or horizontally. If you don't want to show its good looks, just slip it under the sofa and enjoy the ride.