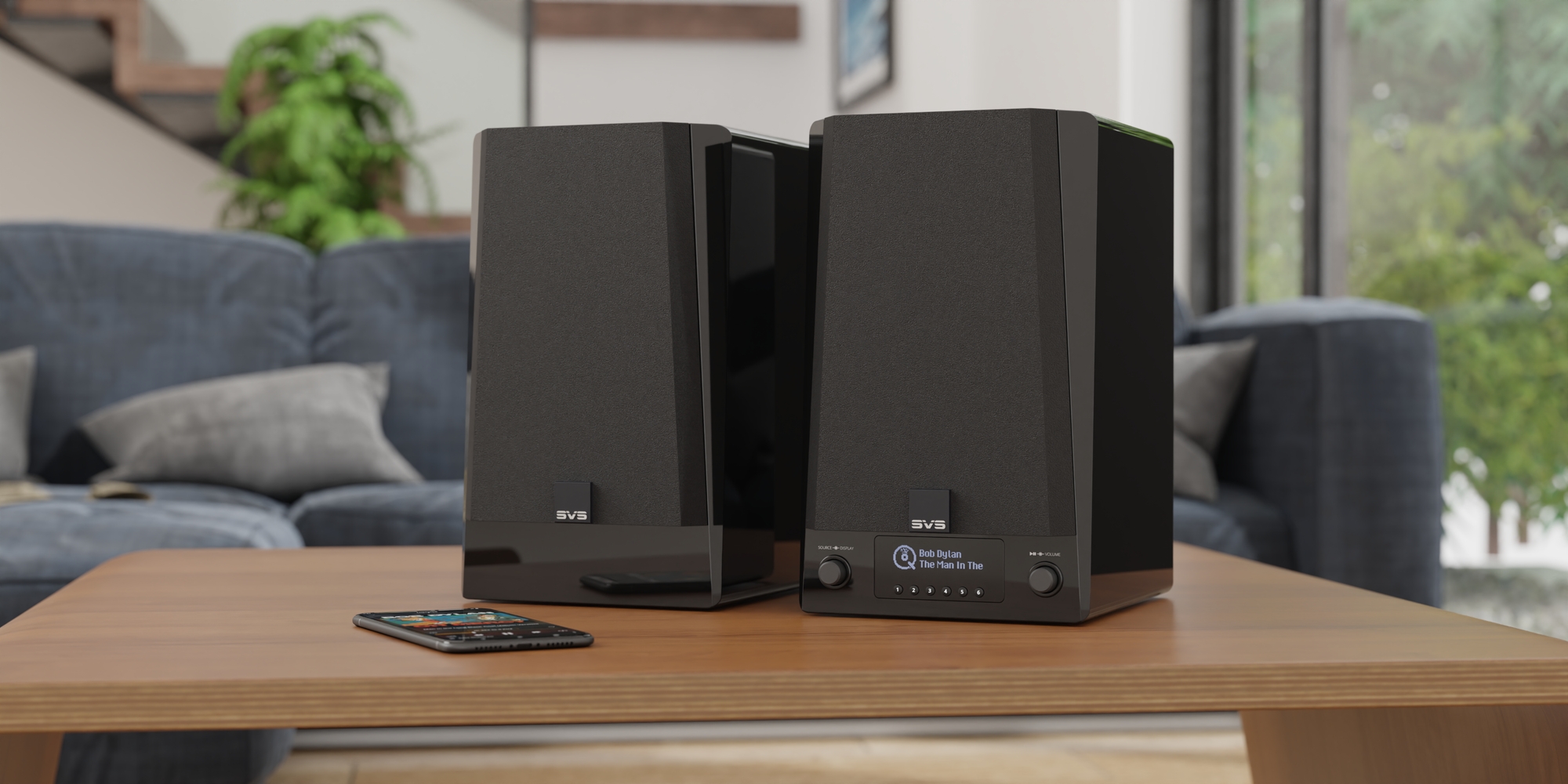 Blending the advantages of active loudspeaker design with multiple streaming options at an affordable price point, SVS's Prime Wireless Pro Powered Speakers are a brilliant addition to the American marque's catalogue – and your listening room.
Sporting a potent 200-watt (50 watts x 4) amplifier, 192kHz/24-bit DAC, and precision tuned electronic crossover; the speakers deliver powerful dynamics, deep bass, and pristine clarity for all your content.
Audio enthusiasts and purists alike will love its ability to stream lossless Hi-res Audio wirelessly via WiFi and CD-quality via Apple Airplay 2 for iPhones and iOS, and Chromecast for Android phones and other devices. Enjoy the best quality sound from all your streaming services with no compromises. It's also Bluetooth-enabled.
For a superior soundbar replacement or compact home theatre system, SVS Prime Wireless Pro Powered Speakers connect directly to a TV via HDMI with ARC/eARC. For additional devices, there are line level, optical, 3.5mm AUX, and ethernet inputs. Plus, a subwoofer output for deeper, heart-pounding bass.
Bringing it all together is easy control via the smartphone and desktop app, IR remote, voice commands, and a data rich front panel interface with loads of unique features.