Onkyo TX-NR7100 9.2 Channel AV Receiver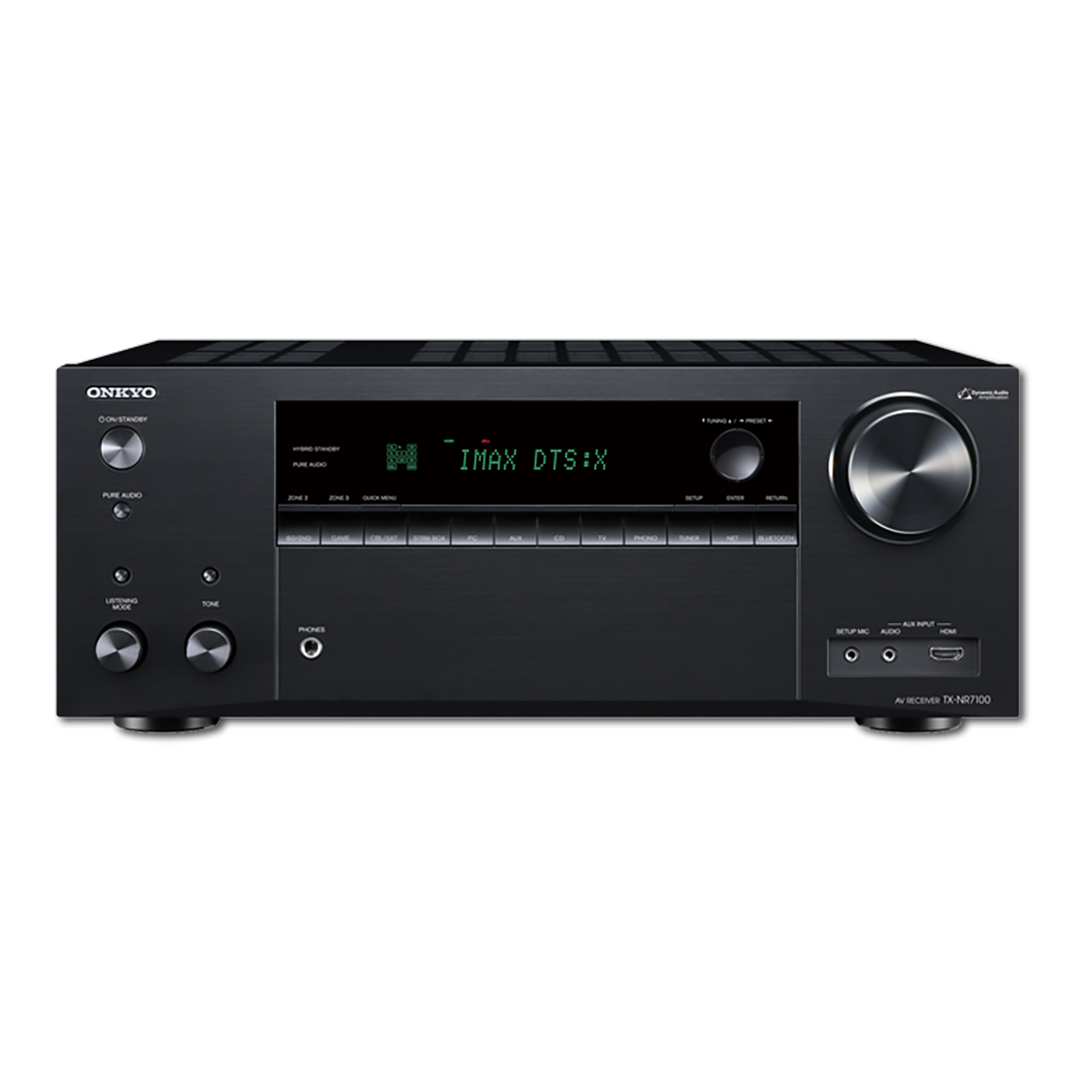 West Coast Hifi stocks the largest range of AV receivers in Perth from a range of major brands, including Denon, Marantz, Anthem, Yamaha and more.
The AV Receiver is the hub of your home theatre system. All video and audio sources are connected through an amplifier receiver as well as your surround sound speakers. Your television or projector is then connected to it, allowing the picture to travel through the receiver and onto it, while the audio is reproduced through the speakers.
Receivers these days handle connections beyond just the theatre room. Most brands offer 2 and 3 zone AV receivers allowing you to also connect speakers in your alfresco or living area.
Demo an AV Receiver Amplifier Today!
You can browse and buy from our range of AV receivers below. Want to try out and compare for yourself? Then come see us in-store at one of our 7 convenient locations across Perth. Each store features state-of-the-art demonstration rooms that allows you to experience our AV receiver amplifier range first-hand.

Load More Content
Hide Content
Featured Products
Yamaha RX-V6A 7.2 Channel AV Receiver with MusicCast

Add to cart
Showing 1–15 of 56 results
Yamaha RX-V6A 7.2 Channel AV Receiver with MusicCast

Add to cart

Pioneer VSX-534 5.2ch AV Receiver

$

749.00 Add to cart

Yamaha RX-V4A 5.2 Channel AV Receiver with MusicCast

Add to cart

Quick View

Sale!

Pioneer VSX-935 7.2ch Network AV Receiver

Add to cart

Denon AVC-X3800H 9.4 Channel A/V Receiver with HEOS

$

2,494.00 Add to cart

Onkyo TX-RZ50 9.2 Channel AV Receiver

$

2,699.00 Add to cart

Yamaha RX-A4A 7.2Ch AVENTAGE AV Receiver with Dolby Atmos

$

2,299.00 Add to cart

Denon AVR-X580BT 5.2 Channel 8K Receiver

$

545.00 Add to cart

Denon AVR-X2800H 7.2 Channel 8K A/V Receiver with HEOS

$

1,693.00 Add to cart

Onkyo TX-NR6100 7.2 Channel AV Receiver

$

1,198.00 Add to cart

Yamaha RX-A6A 9.2Ch AVENTAGE AV Receiver with Dolby Atmos

$

3,699.00 Add to cart

Quick View

Sale!

Denon AVR-X1800H 7.2ch AV Receiver

Add to cart

Sony STR-AN1000 7.2 Channel Home Theatre AV Receiver

$

1,399.00 Add to cart

Marantz Cinema 60 Premium 7.2 Channel AV Receiver

$

2,600.00 Add to cart

Yamaha RX-A2A 7.2Ch AVENTAGE AV Receiver with Dolby Atmos

$

1,599.00 Add to cart

Onkyo TX-NR7100 9.2 Channel AV Receiver

Add to Cart View More