Pro-Ject Debut Carbon Evo Turntable with Ortofon 2M Red Cartridge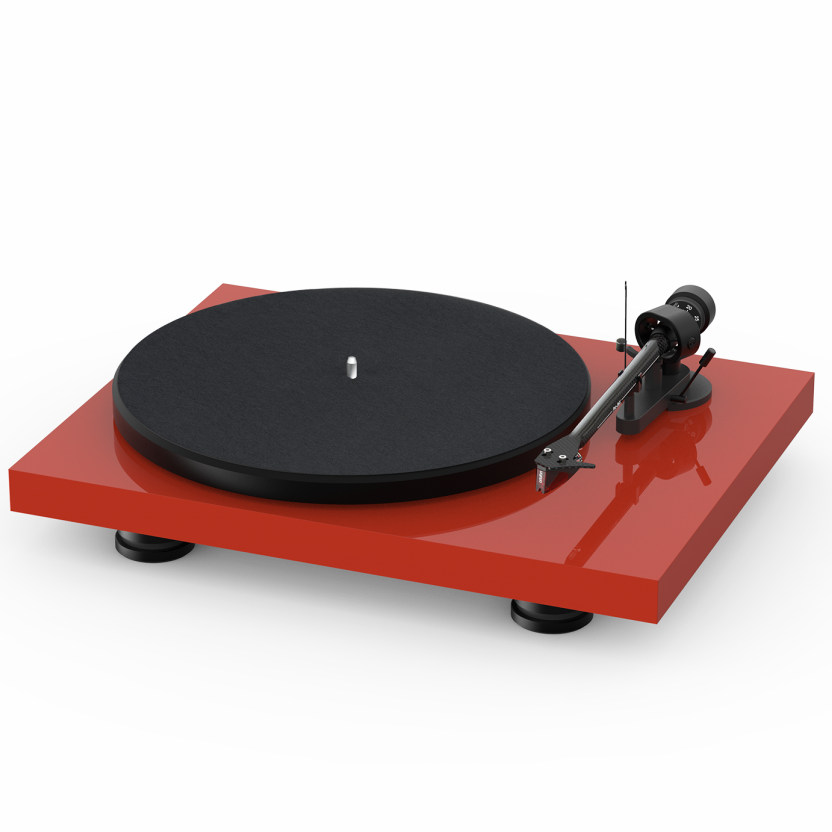 Turntables

Turntables and Vinyl aren't just climbing out of the grave, they're dancing on it. Besides the nostalgia and inherent whimsical nature of turntables, their revived popularity can be summed up by one simple reason – 'the sound is better'. At West Coast Hifi, we carry Perth's largest range of turntables and accessories from leading brands like Technics, Denon, Rega, Pro-Ject Audio and more.
From those dusting off their old vinyl collection to those enthusiasts looking to upgrade, we can give you all the right advice and show you a range of turntables and vinyl record players to suit any budget. Turntables and record players today come with additional sophisticated technology, including Bluetooth connectivity, and boast enhanced sound quality.
Turntables offer a vastly superior way of playing music; something modern technologies can't match. It's recorded in analogue and played back in analogue. Rather than being recorded, digitised, compressed, transferred, and played back on a random device. Turntables produce immaculate sound, making them superior to CDs and downloaded music. This is why the turntable (coupled with an impressive record collection) is the centrepiece of most audiophile's home stereo system.
Demo a Turntable Today!
From Technics and Pro-Ject Audio to Rega and Marantz, you can browse and buy from our range of auto, manual and Bluetooth turntables and vinyl record players below. Want to try out and compare for yourself? Then come see us in-store at one of our 7 convenient locations across Perth. Each store features state-of-the-art demonstration rooms that allows you to experience our turntable record player range first-hand.

Load More Content
Hide Content
Featured Products
Pro-Ject Debut Carbon Evo Turntable with Ortofon 2M Red Cartridge

$

749.00 –

$

989.00 Select options
Showing 1–15 of 48 results
Pro-Ject Primary E Turntable with OM Cartridge

Select options

Denon DP-300F Turntable

$

769.00 Add to cart

Pro-Ject Debut Carbon Evo Turntable with Ortofon 2M Red Cartridge

$

749.00 –

$

989.00 Select options

Pro-Ject T1 Phono SB Turntable

Add to cart

Pro-Ject Essential III Phono Turntable

Add to cart

Pro-Ject Debut Pro Turntable

Add to cart

Pro-Ject Primary E Phono Turntable with Ortofon OM Cartridge

Select options

Denon DP29F Turntable

$

329.00 Add to cart

Pro-Ject Debut Carbon Turntable with Ortofon 2M Red Cartridge

Select options

VINYLCARE by Pro-ject & Ortofon

Add to cart

Pro-Ject Debut RecordMaster Turntable with Ortofon OM10 Cartridge

Select options

Rega Planar One Turntable + Carbon Cartridge

$

649.00 Select options

Pro-Ject Primary E Turntable with OM Cartridge & Phono Box E BT5

Select options

Pro-Ject Essential III Turntable

Select options

Pro-Ject Debut Carbon Evo Turntable with Acrylic Platter

Select options

Sale!

Pro-Ject Debut Carbon Evo Turntable with Ortofon 2M Red Cartridge

Add to Cart View More