We have at least six more weeks of winter. That's six more weekends of miserable wet weather to get through before we can reasonably hope for the soul-nourishing rays of the sun to reappear again. Instead of braving the harshness of winter to attend cold, often unclean and over priced cinema complexes, just submit to the instinct to hibernate in the comfort of your own cosy home cinema.
We here at West Coast Hifi have custom solutions to fit your needs and budget, so you can enjoy your favourite movie (or band) in the ultimate comfort of your own home (you can even stay in your jammies). We have an almost endless combination of solutions for all tastes and budgets but here are a few examples.
The leading choice of many Hollywood professionals for their large-format reference monitors, the Panasonic OLED screens are the most impressive panels available in the consumer market today. See in-store for more details.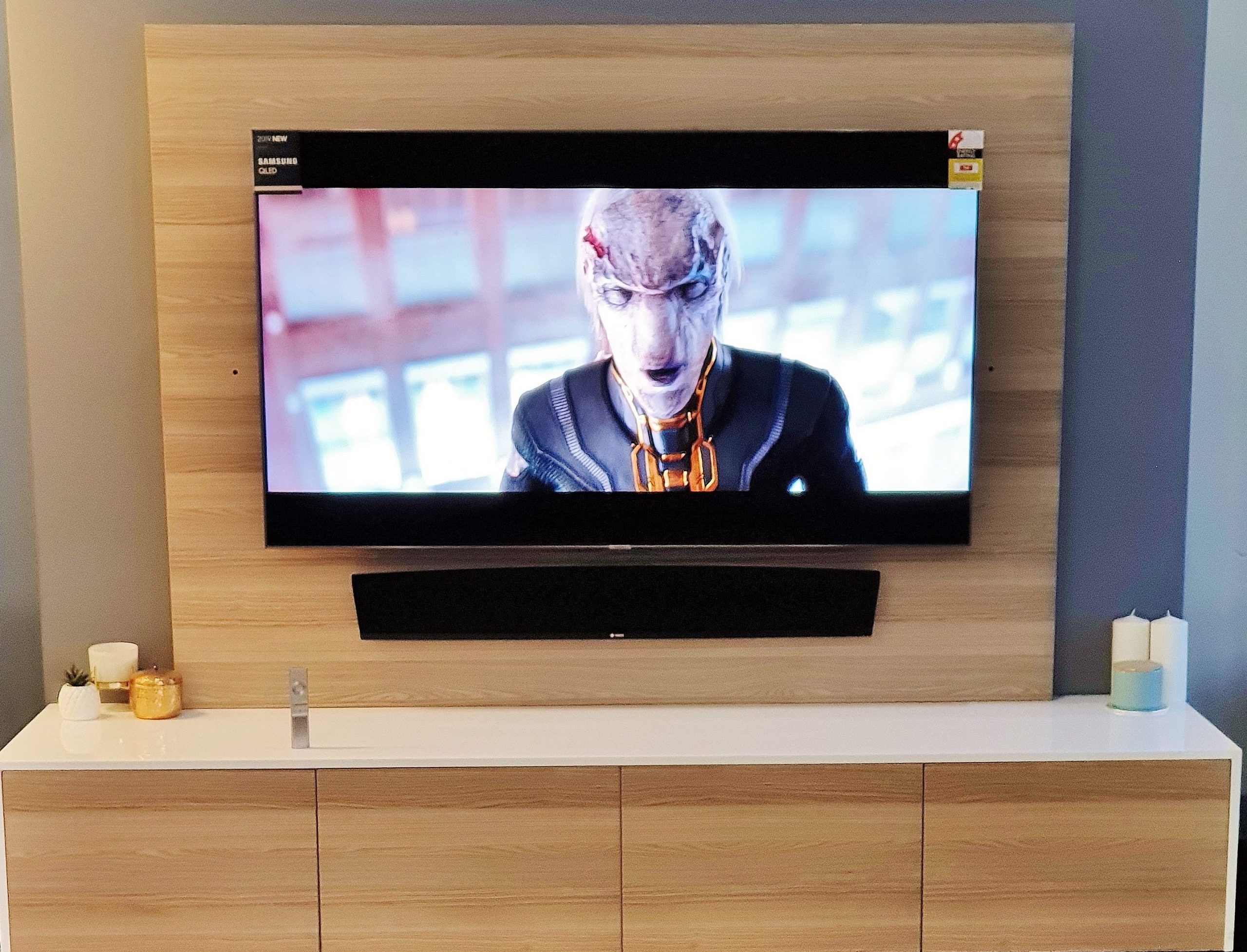 The HEOS Bar delivers exceptional performance to enhance the sound from a TV or Blu-ray player, while retaining the elegance of a slimline soundbar – and the ability to act as an audio streaming solution. An all rounder, built to impress with a modest price to boot. Samsung has built a reputation as the masters of LED screen technology; amazing picture, amazingly smart features with an amazing price. See in-store for more details.
Built to bring the big surround sound theatre and music experience into the comfort of your living room. Featuring Hi-Res certification, a new Dynamic Balance designed acoustic array, precision crossovers, an anti-diffraction grille, modern cabinet styling and exclusive Power Port bass enhancing technology. Coupled with a Denon Amp, an Epson Full HD projector and a massive 100″ screen, all in a Dolby Atmos configuration and fully installed, the Polk Cinema Pack gives you get an elevated sound for Movies, TV, Music or Gaming. See in-store for more details.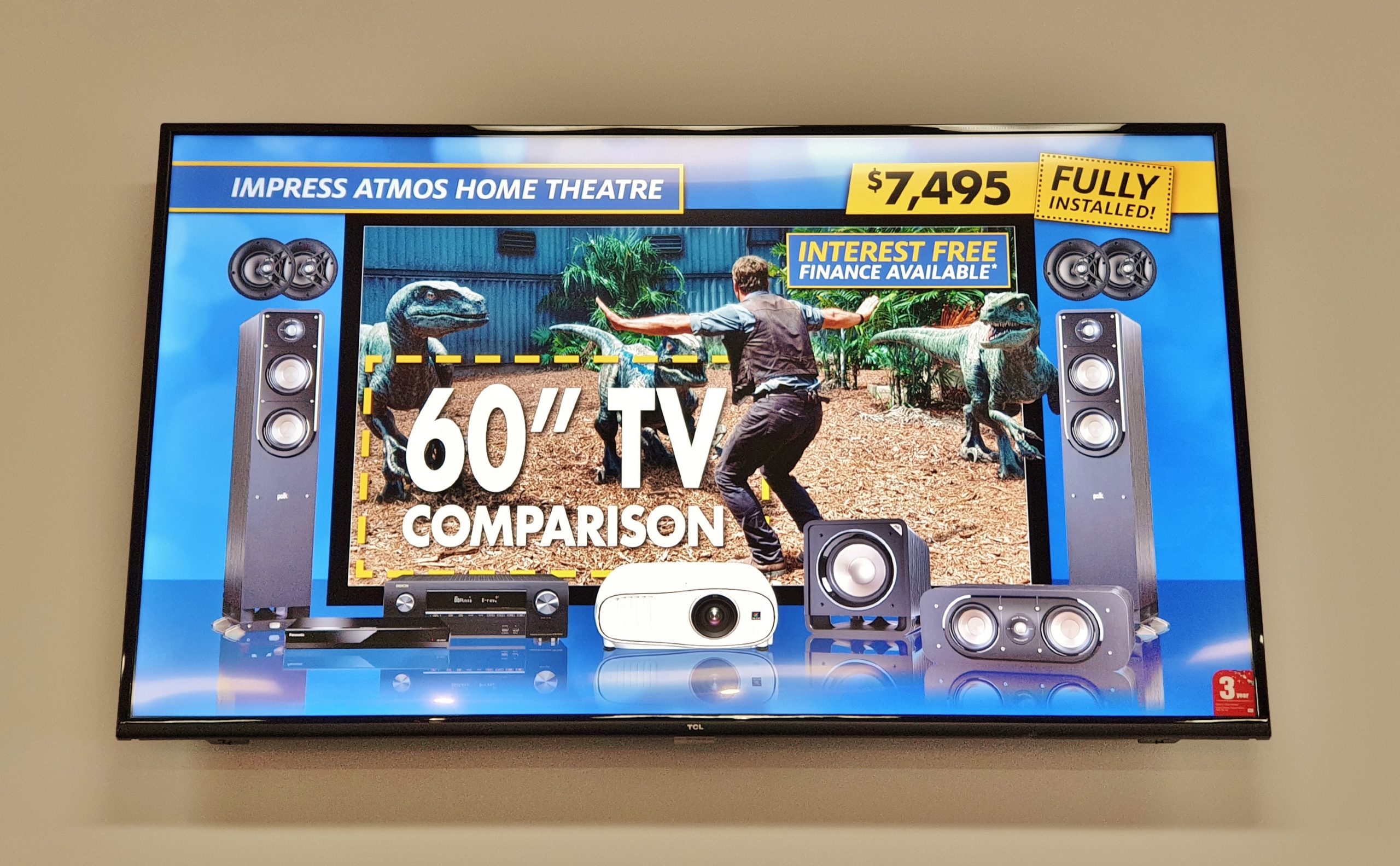 The first time you experience Klipsch signature sound you will never be the same again.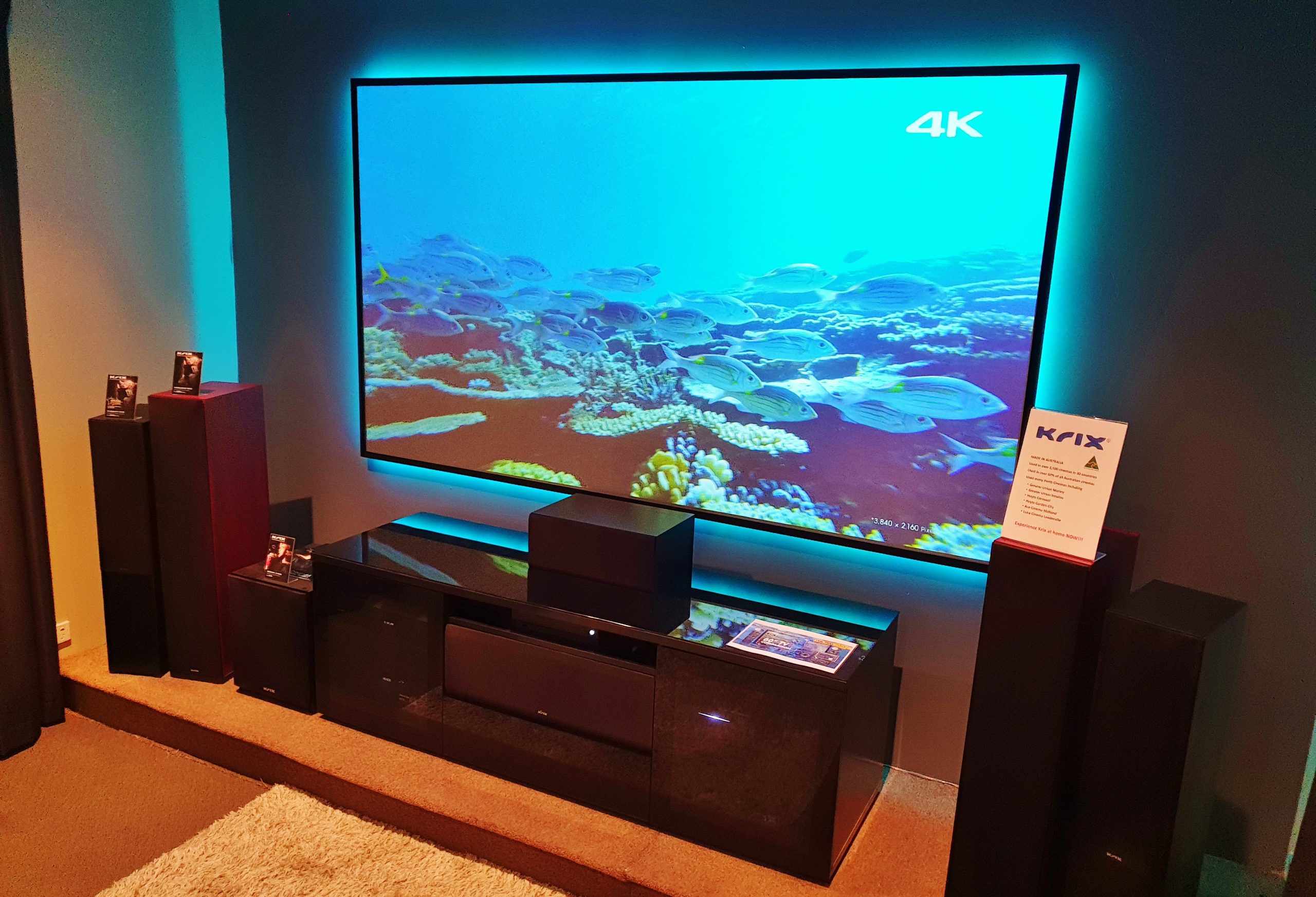 More than 70 years of technological development has gone into this award-winning home theatre system, to give intense experiences every time you watch a movie or listen to your music. KLIPSCH are The Keepers of Sound®.Coupled with a Marantz Amp, an Epson 4K Upscaling Projector and a huge 100″ screen, all in a Dolby Atmos configuration and fully installed, this home theatre system unlike any other. See in-store for more details.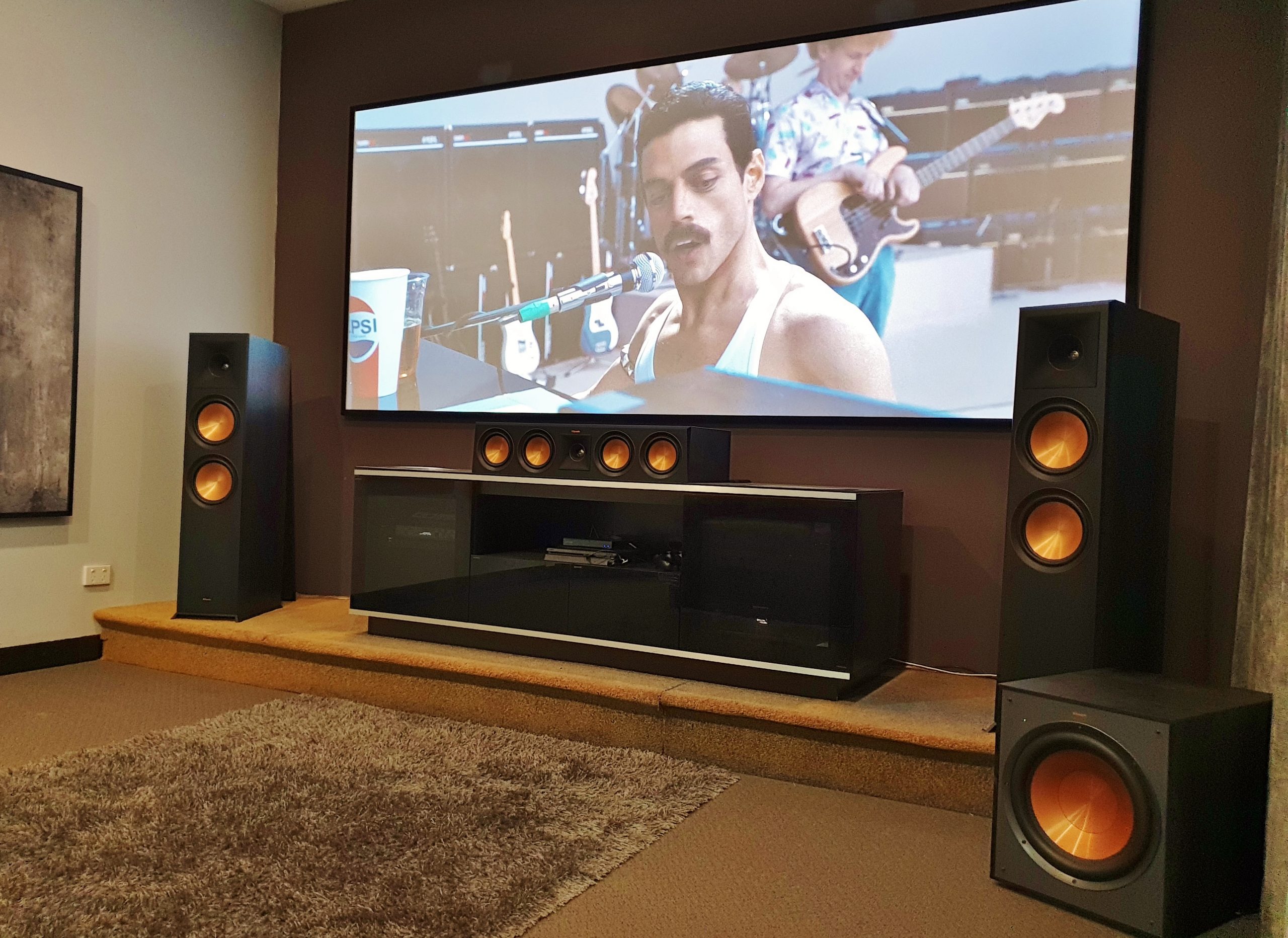 Australia's legendary speaker company brings us speakers that bring the big sound of a cinema complex into your home. KRIX are renowned globally for their superb speakers. Used in over 60% of the cinema chains in Australia, these speakers were made to give the big theatre experience in your home. Coupled with a Yamaha amplifier, a Sony True 4K projector and a bigger than life 100″ screen, this pack MUST be seen and heard to be believed. See in-store for more details.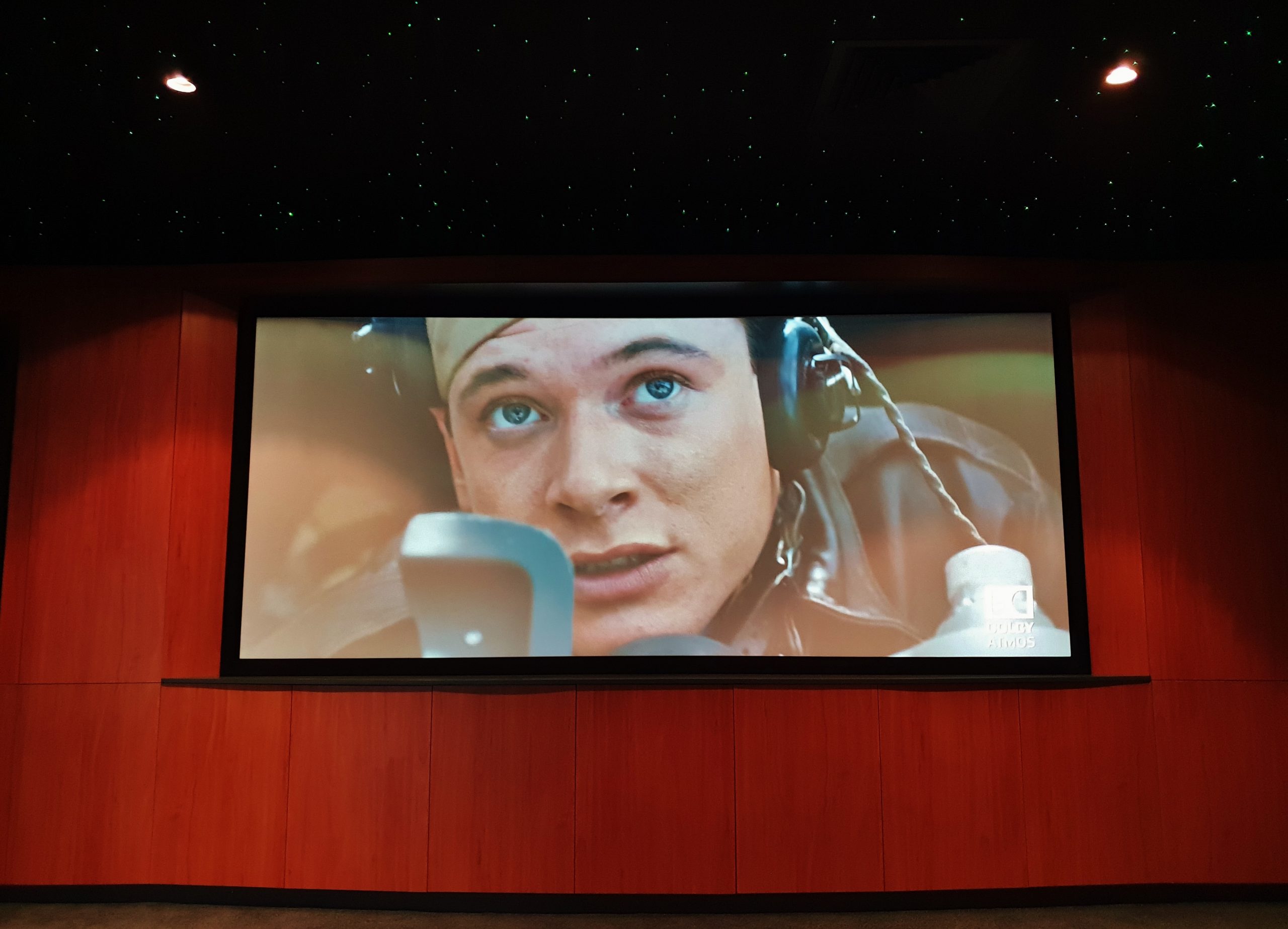 It must be said that this pack is better than a lot of cinemas you would pay good money to go to. It has everything from custom cabinetry, to acoustically treated walls and ceilings. It features a stunning starlight ceiling and a 130″ Cinemascope micro-perforated screen. The front speakers and subs are also mounted behind the screen. The fronts are the stunning KRIX wall of sound. It also has a 7.2.4 speaker configuration, with a Yamaha preamp and two power amps (a Mcintosh Power Amp for the fronts and YamahaPower Amp for the surrounds).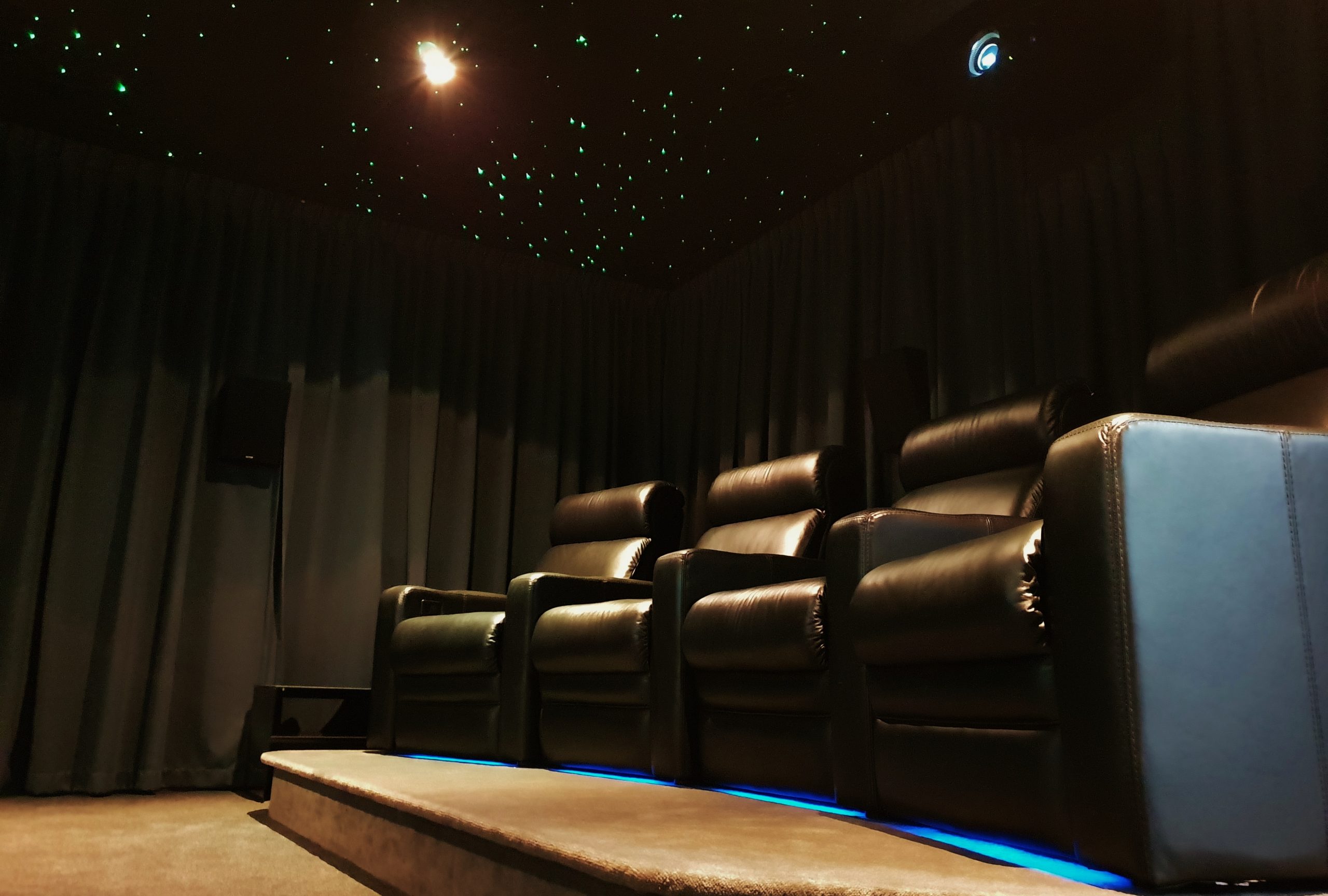 It's worth a trip to our Midland store just to experience this pack in person. It's truly jaw dropping. You can't fake goose bumps and this experience will certain give them to you. See in-store for more details.
This is just scratching the surface of what we have on offer at West Coast Hifi. We have everything from record players to amps; TVs to projection; high-end stereo speakers right up to monster home theatre solutions and everything in between. When it comes to high fidelity, we have you covered (we even sell vinyl albums). Couple our range and competitive prices with exemplary service from friendly and highly knowledgeable staff, along with award-winning installation and you truly have a shopping experience like no other. So leave the cold wet weather behind and jump into your own cosy and comfortable home theatre today with the help of West Coast Hifi – your local hifi experts.
By Neven Salov WCHM