A performance fit for the global stage and inheriting many features from its big brother, the A-S2200 delivers a powerful yet somehow elegant and emotional Hi-Fi sound. Absolute musicality from a luxuriously beautiful instrument.
Fully balanced circuit design from input to speaker out.
Large toroidal power transformer with enormous energy delivering an authentic Hi-Fi sound.
Gorgeous level meters convey dynamics and music pulse with a nod to the nostalgic Hi-Fi era.
Thick wires for ground connection contribute to low impedance design for a wide and open sound stage.
Mechanical ground concept maximises rigidity for expressive and rhythmic bass.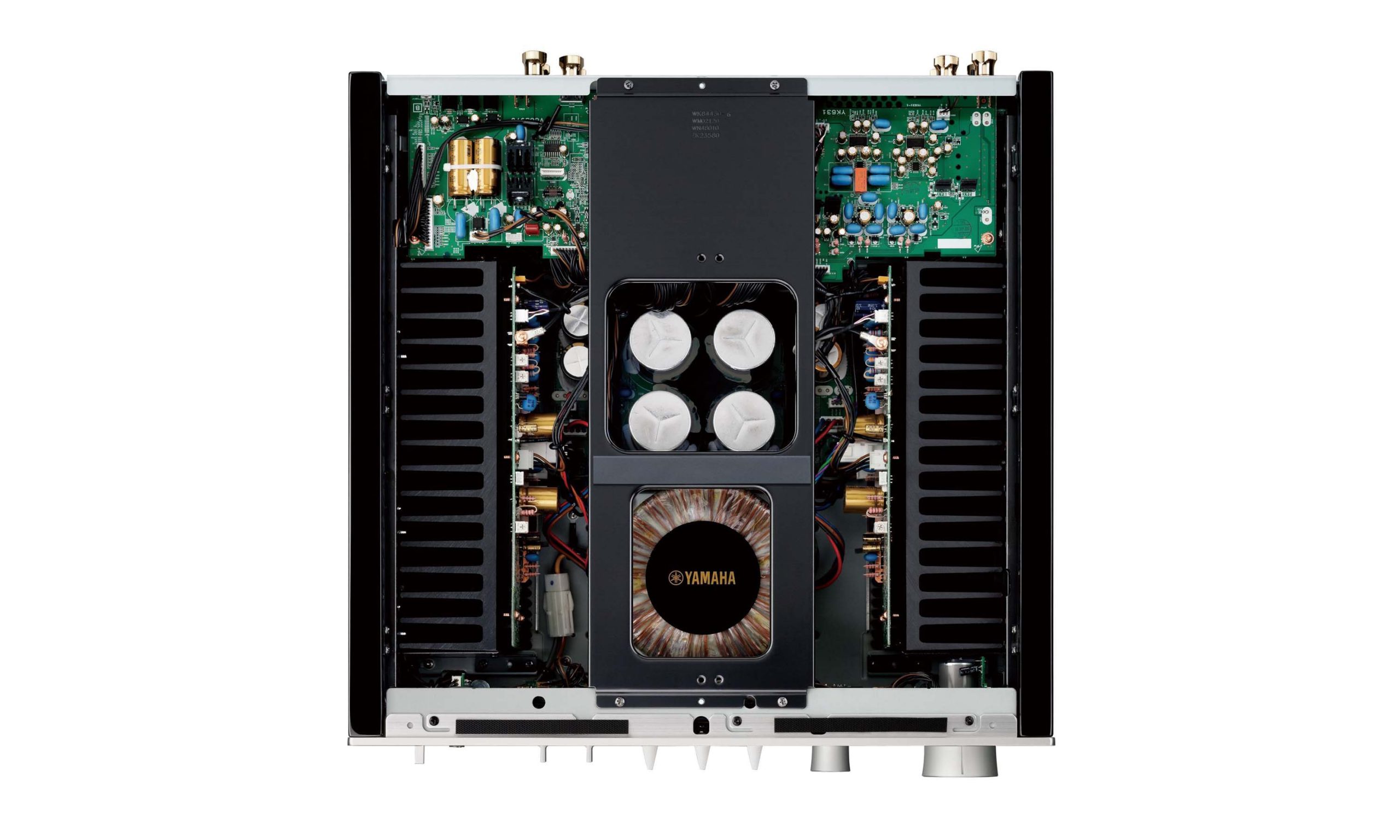 Power & Finesse
Many of the A-S2200's finer traits have been borrowed from Yamaha's flagship A-S3200. There's a large toroidal power transformer, delivering a heavy dose of current to satisfy even demanding 4-ohm speakers. But superior sound is about more than just brute force.
That's where Yamaha's exclusive Floating and Balanced Power Amplifier comes in. It employs a symmetrical layout with isolated circuitry, ensuring a very high signal-to-noise ratio and a large, well-defined soundstage. This design also separates the power amp circuit from the "ground," so even tiny voltage fluctuations don't adversely affect sound quality. The fully balanced signal path ensures an ultra-low-noise signal.
A Component You Can Be Proud Of
It's more than just the inner workings of this amp that demand respect. Check out those VU meters on the front panel. They harken back to an era in audio when sound quality was king and dancing dials were a visual representative of a component's dynamic agility. Heavy-duty switches and knobs grace the front panel, while a generous offering of connections on the back can accommodate both balanced and unbalanced sources.
Once you've hoisted this handsome heavyweight into your cabinet or rack, you'll want to show it off like any new addition to the family. Except no one will complain when this thing gets loud.