Michi is a flagship series of products built on the history and heritage of Rotel. Michi represents over 55 years of experience coupled with the passion of a family business and ever-growing family of satisfied product owners. Acoustic Elevation. Sonic Evolution. Visual Perfection. Michi, because our reputation is personal.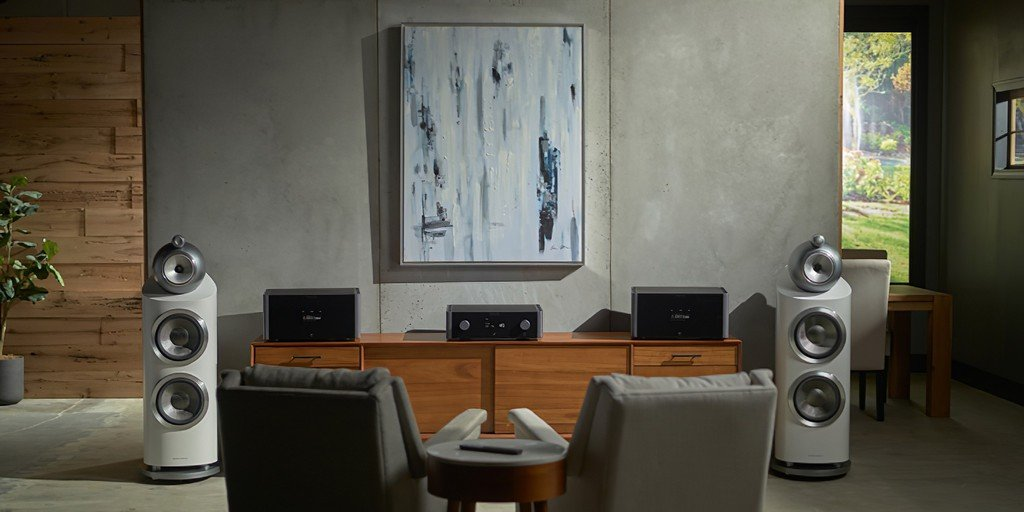 The Michi S5 Stereo Power Amplifier is a best in class linear amplifier delivering 500 watts of Class AB power in 8 ohm and over 800 watts to 4 ohm loads. The dual monoblock architecture is equipped with twin, custom engineered oversized, in-house manufactured 2,200 Volt Amp toroidal transformers in individual epoxy filled enclosures eliminating noise and vibration. A bank of 4 British patented bulk storage capacitors totalling 188,000uF delivers exceptional bass energy while maintaining precise detail and control to 32 high current output transistors ensuring effortless accuracy of the timing and rhythm under even the most difficult of load conditions.
Audio performance must be engineered from product concept through production. This is evidenced in the S5 as the result of countless hours of engineering design reviews, critical component evaluation and sonic tuning. Accuracy at its best while delivering on a promise to ensure the audio provides entertainment deserving of the Michi logo.
An elegant industrial design puts the finishing touch on this amplifier with a font panel colour display and Michi exclusive custom high current 5-way rhodium plated binding posts. The included remote control provides easy setup and operation with RS232 and Ethernet connections supporting all popular control systems.