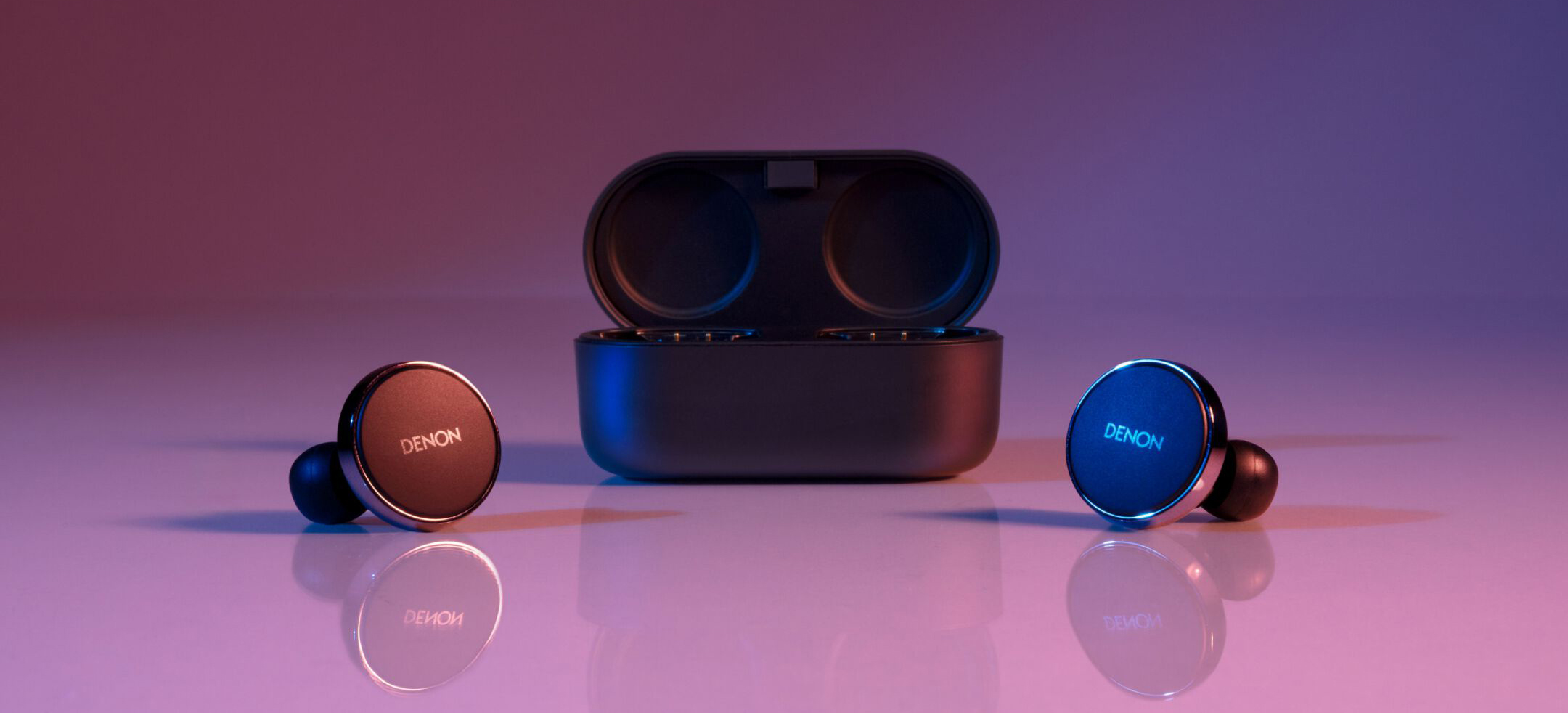 Create a personalised sound profile with Masimo Adaptive Acoustic Technology (AAT) for audio that is perfectly tuned to you. Add in CD-quality sound from Qualcomm aptX lossless technology and spatial audio from Dirac Virtuo for an unrivalled listening experience.
– Personalised sound via Masimo AAT
– Lossless and spatial audio
– Denon signature sound
– 8 hour battery + 32 via case
– Adaptive active noise cancellation
– Weather and sweat resistant
Masimo Adaptive Acoustic Technology (AAT): Normal hearing varies from person to person and can impact your listening experience. Masimo AATautomatically measures your hearing and creates a profile perfectly tuned to you.
Denon sound philosophy
This and all other Denon products have our signature vivid and spacious sound quality and are hand tuned by the Denon Sound Master. We will always remain faithful to true audio reproduction.
Active noise canceling
Tune out the distractions of the world with active noise cancelation so you can focus on your music.
Social Mode
Social Mode lets in outside sound so you can have a quick chat or be aware of your surroundings.
Full day battery power
Six hours of earbud battery life per charge and three additional charges in the case offer 24
hours of power.
Weather and sweat resistant
Rated IPX4 to withstand a tough workout or a commute in the rain.
Customisable touch controls
Four fully customisable touch inputs on each earbud let you control play/pause, skip track, change
volume, and more.
Denon Headphones app
Create your unique profile, customise touch controls, select noise canceling or Social Mode, and more.
Comfort and fit
With five tip options and two wings, the earbuds stay in place comfortably.
Immersion Mode
Adjust the level of bass based on the style of music or your personal preference.
Quick Switch
Easily switch connection between devices.