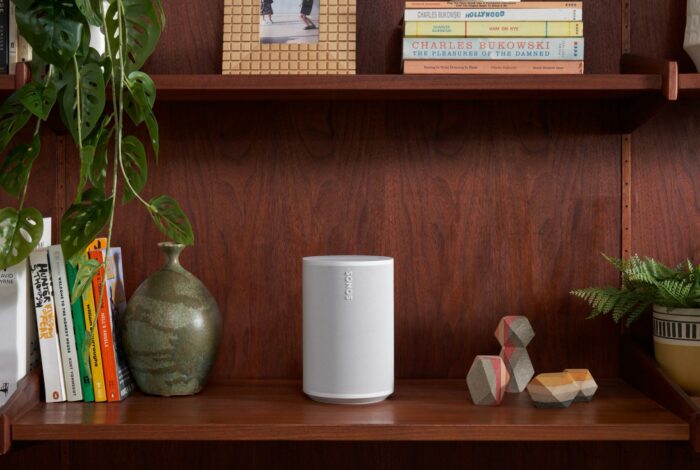 Combined with the introduction of Bluetooth for both home speakers, Sonos seems to be purposefully embracing choice and flexibility with its new products.
You'll be able to run external sources like a turntable directly through an Era 100, which wasn't possible with its predecessor.
Both Era speakers will include Wi-Fi 6, Bluetooth 5.0, and support for AirPlay 2. Sonos will separately sell a line-in adapter for USB-C audio and a "combo adapter" for plugging in over ethernet; there's no built-in jack on either device.
The Era 300 and Era 100 will mark the first time that Sonos supports Trueplay tuning on Android phones. But unlike on iOS, it will be the speakers themselves doing the room analysis and sound optimisation using their built-in microphones. Internally, Sonos refers to this as "quick tuning," with the regular walk-around-the-room-with-your-phone still available as "advanced tuning" — and still exclusive to iPhone and iPad.