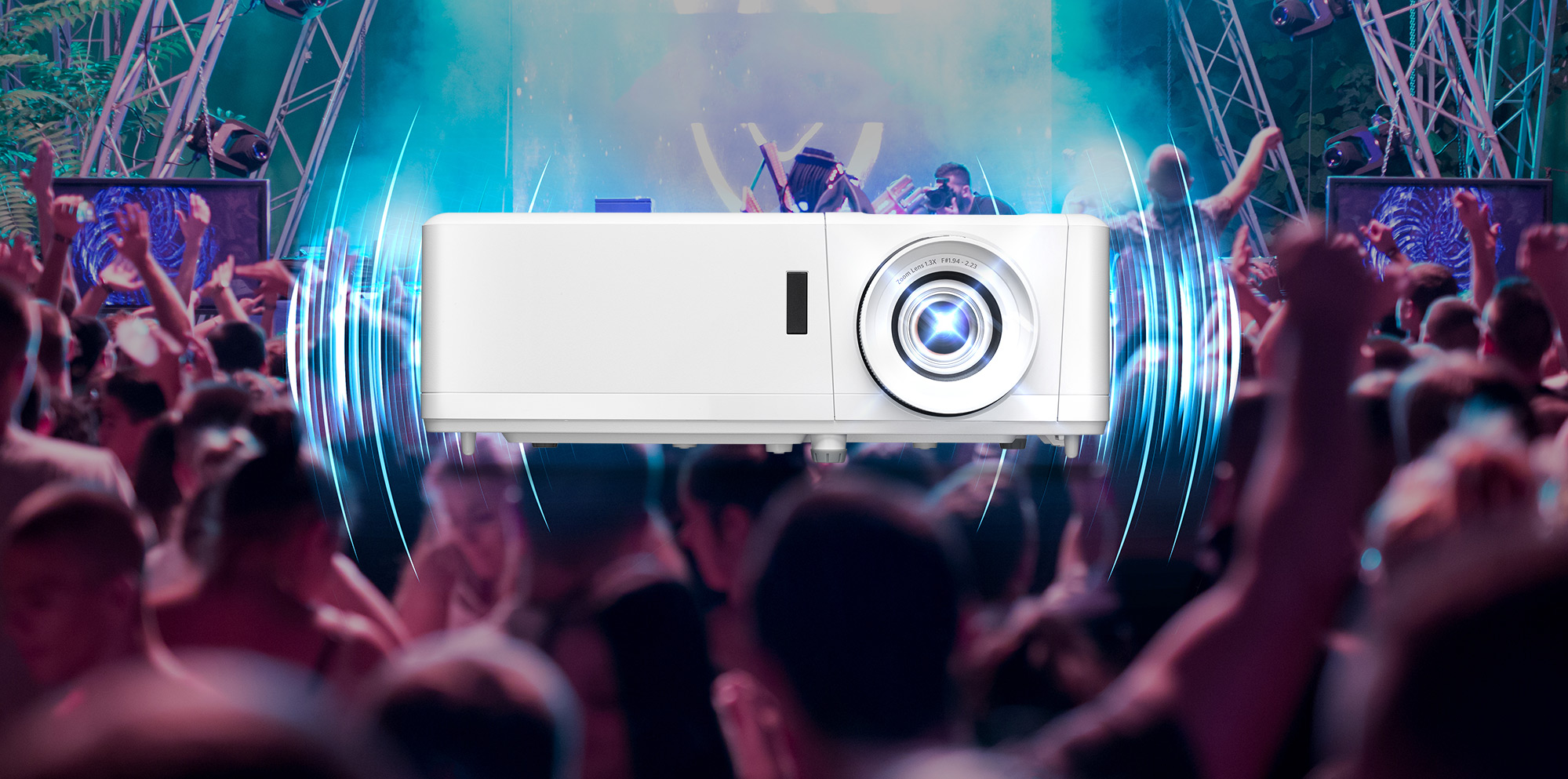 The Optoma UHZ50 brings together the amazing long life no maintenance Laser light source with the incredible true 4K resolution. For years lamp replacement costs and down time have been a concern with projectors now with the new Laser light source you can install the projector and forget it making for a worry free home entertainment system. With a Laser life up to 30,000 hours you could use the projector for two hours every day of the year and it would last 41 years. It also comes with a 3 year or 20,000 hour warranty for peace of mind. The UHZ50 also is built to last with an IP6X air tight optical engine to ensure there is no dust build up internally. It isn't just made to last the UHZ50 also offers a bright 3000 lumen picture perfect for a room that cannot be fully light controlled and produces inky black levels with a 2,500,000: 1 contrast.
For a more immersive home cinema experience with long-lasting performance, UHZ50 features Optoma's 4K UHD Laser technology for sharp images, excellent colour/contrast, low maintenance with instant on/off and compared to bulb-based projectors 6x the lifespan before light source replacement and is completely free of mercury.
HDR10 / HLG
UHZ50 supports HDR10 and HLG. When a HDR / HLG signal is detected, the projector automatically switches to HDR / HLG display mode. Through Optoma's HDR colour mapping and tone mapping technology, it enables HDR / HLG movies or games to be presented at their best in terms of colour accuracy and improved contrast ratio through dynamic contrast.
GAMING
Optoma takes gaming to the next level. UHZ50 packs in everything a gamer could want: An immersive large screen image with a rich colour gamut, extremely-low input lag, high refresh rates, good motion handling and excellent contrast—perfect for intense gaming as well as casual gaming.