Stream all your favourites
Enjoy music, podcasts, audiobooks, and internet radio with your amplified audio equipment. You can also stream vinyl, CDs, and stored audio files to Sonos speakers in other rooms of your home.
Apple AirPlay 2 on Sonos
Stream sound directly from your iPhone or iPad and ask Siri to play Apple Music.
Line-in and play
Use the line-in to connect your phone or another device to your stereo.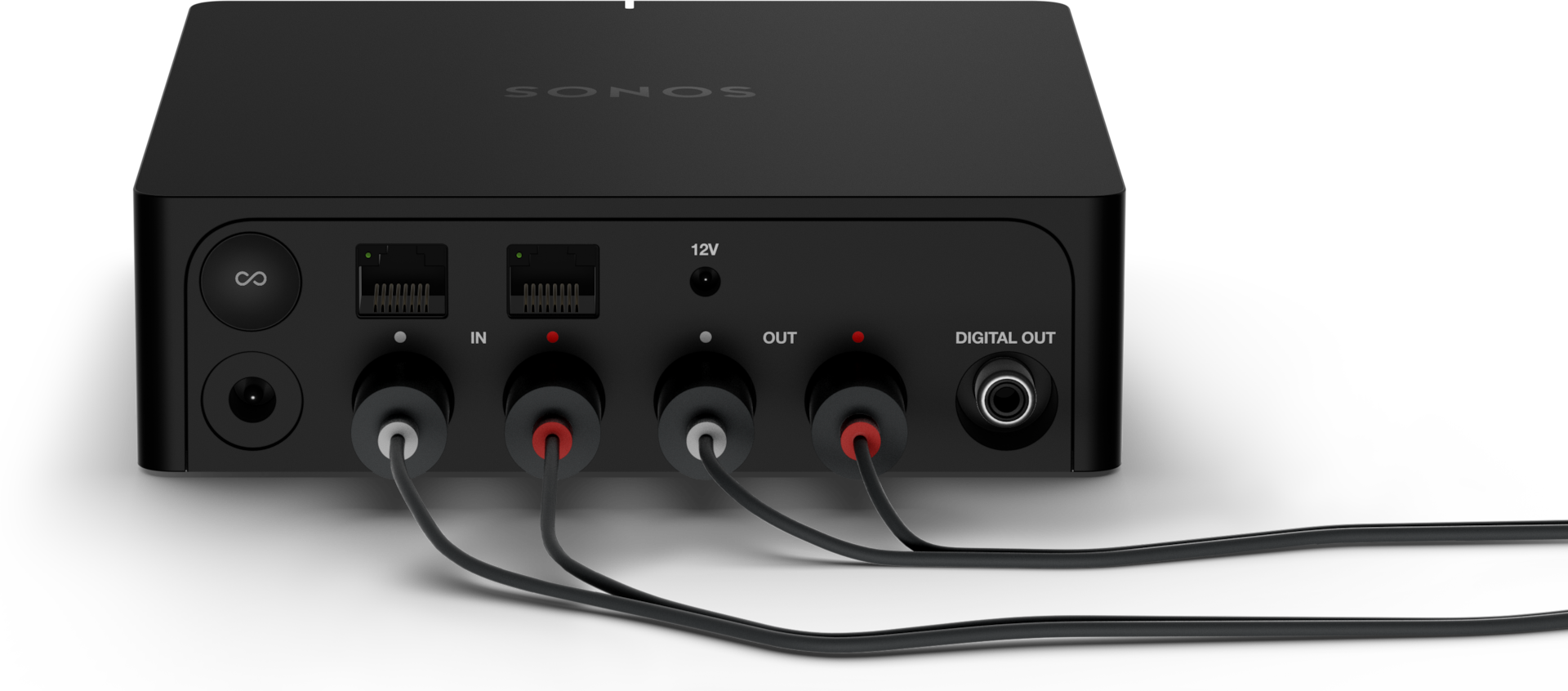 Need help from a professional?
Get an expert to help you design and install your dream Sonos system. They'll take care of everything, from drilling into your ceiling and walls to connecting your TV.
Introducing Sonos Radio
Enjoy thousands of stations, including live radio and exclusive programming, on your system through the Sonos app.