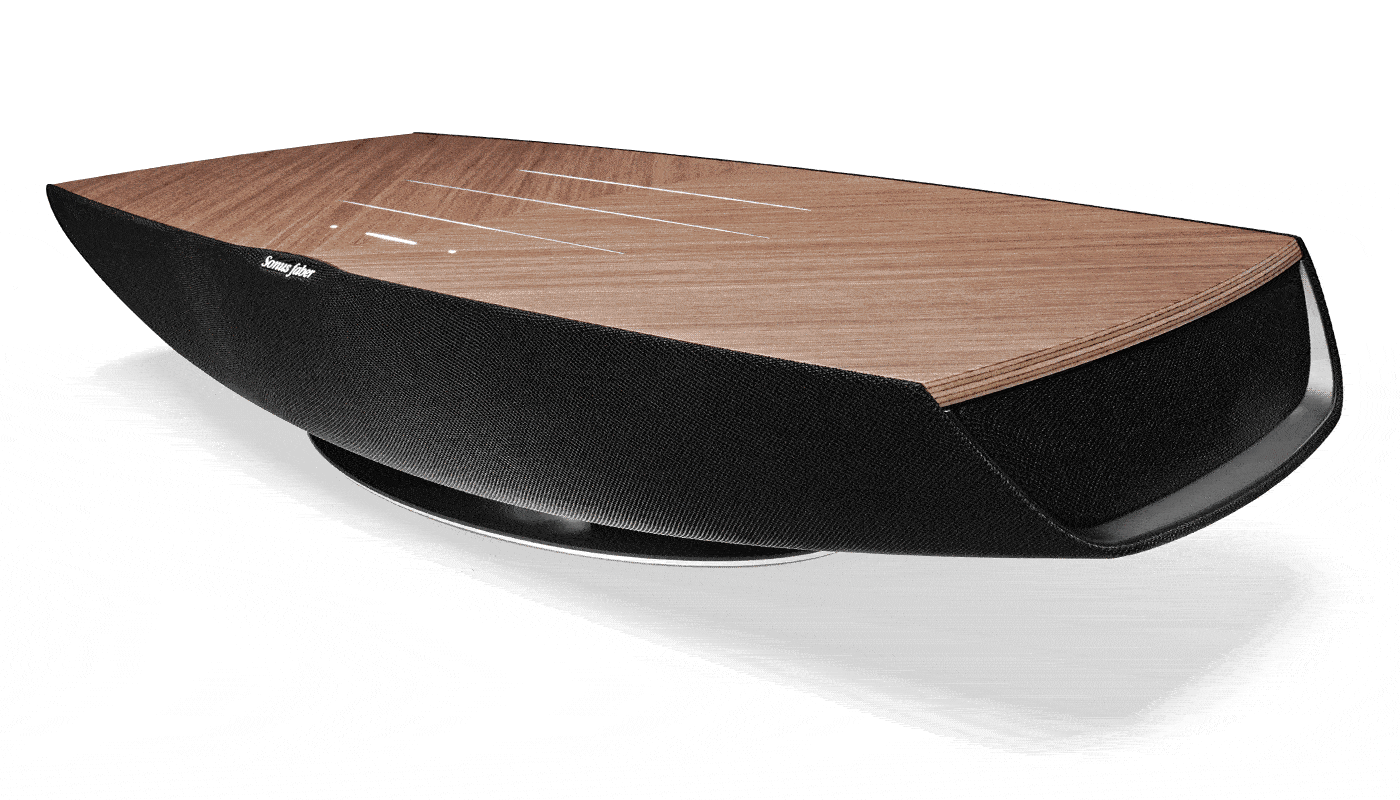 SOUND ENVIRONMENT
The innovative acoustic technology meets Sonus faber's natural elements, easily merging with every home environment. The Natural Sound enhance everyday special moments this all-in-one high end wireless speaker possibilities guarantee.

THE IMPORTANCE OF DESIGN
The multilayer wood top immediately evokes the iconic Italian style and the unmistakable Sonus faber design. The Walnut finish delivers a homy and traditional ambience, while the Graphite offers a new industrial look.
THE CONNECTIONS YOU WANT
For your devices' streaming, for your turntable, to guarantee your TV set an unrivalled sound, Omnia is the high end wireless speaker that offers you every connection you need.
Phono stage built in allows, thanks to our included interface adapter, to connect your turntable and to enjoy the best music on vinyl. Ensure the most complete listening experience is a spirit moving value Sonus faber is always looking for.
SENSO™
SENSO™ is Omnia's tactile illuminated wooden top panel. This touch sensitive interface allows direct control of the system, with an additional remote operation available via the supplied handheld controller and user's smartphone or tablet. The illuminated lines indicate the wireless speaker mode, which streaming service is in use and which input is selected, also allowing the user to adjust the volume.
CRESCENDO™
CRESCENDO™ this advanced signal processing system results in a greater sense of dimension and immersion, cleverly utilising the two full range sides speakers. It creates a crisp wavefront which, through room reflections, mimics that of a live performance. A natural experience just within your room.