The Merlin S6 Bookshelf Speaker is part of the sixth generation (Series 6) of the Legendary Richter speakers and in this series we wanted to focus on delivering Loudspeakers that meet today's customer's expectations and equipment choices.
This meant raising the bar from a visual and performance perspective. New aesthetically pleasing cabinet designs including magnetic mounting grills were drafted as well as the development of all new Propriety drivers which allowed us to take a new cross over design approach.
Staying true to the comment of the brands founder 'I'm not in the audiophile industry, I'm in the entertainment industry,' the Series 6 range is designed to deliver an Exciting Engaging Entertainment Experience. We'd like to get you digging through that record and CD collection or start swiping for your favourites from a streaming service.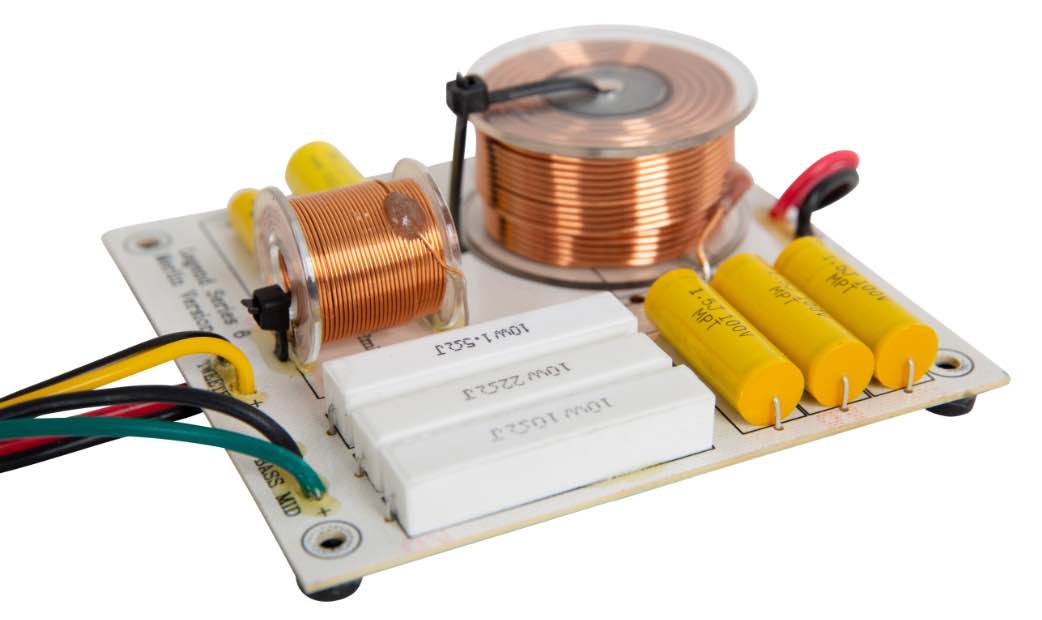 These New improved Drivers allowed us to take a New crossover design approach minimising the number of components required in the signal path. High-quality acoustic polypropylene caps with air cored and ferrite cored inductors for the mid/bass range and top end circuits were chosen.
Richter Series 6 speakers all use our New heavy-duty, high-Quality gold-plated speaker terminal connectors which can accept a variety of connector types including: bare wire, pin connectors, spade connectors and banana plugs.
| | |
| --- | --- |
| Design: | 2 Way Vented Bookshelf |
| Enclosure: | Bass Reflex |
| Tweeter: | 25mm soft dome neo |
| Mid/bass: | 165mm (6 1/2″) Composite Paper cone |
| Response: | (-6dB) 44Hz-30KHz |
| Sensitivity: | 88 dB (2.83Vrms, 1m on Axis) |
| Nominal Impedance: | 6 Ohms (minimum 4.6 Ohms) |
| Rec Amplifier Power: | H/T 50-100 2ch 40-150 Wrms |
| Dimensions: | H320 x W219 X D289 (Including 9mm grill) |
| Net Weight: | 7.3Kg Per Speaker |