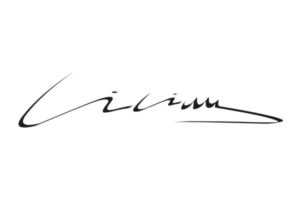 Strength and grace. Dynamics and melody. Full and empty. Sweetness and impetuosity.
Strong contrasts, seemingly opposites, that coexist in Music.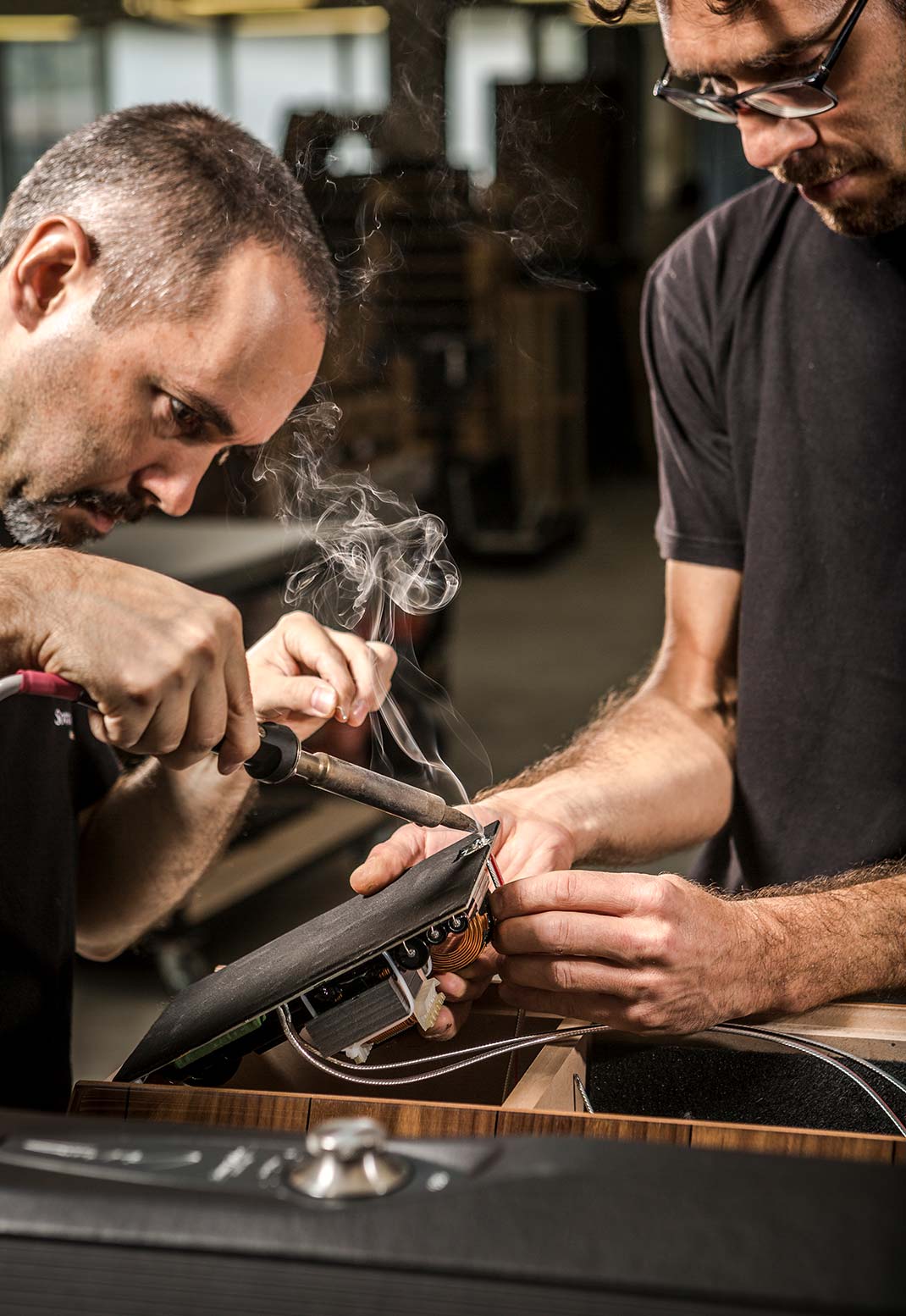 THE SONUS FABER SIGNATURE STYLE
The idea of the dual curvature of the cabinet sides, firstly conceptualized with the Sonus faber and evolved in Aida, is here enhanced thanks to a new design that reinvents the "lyra" outline merging two separate identities that cooperate inside the same shape.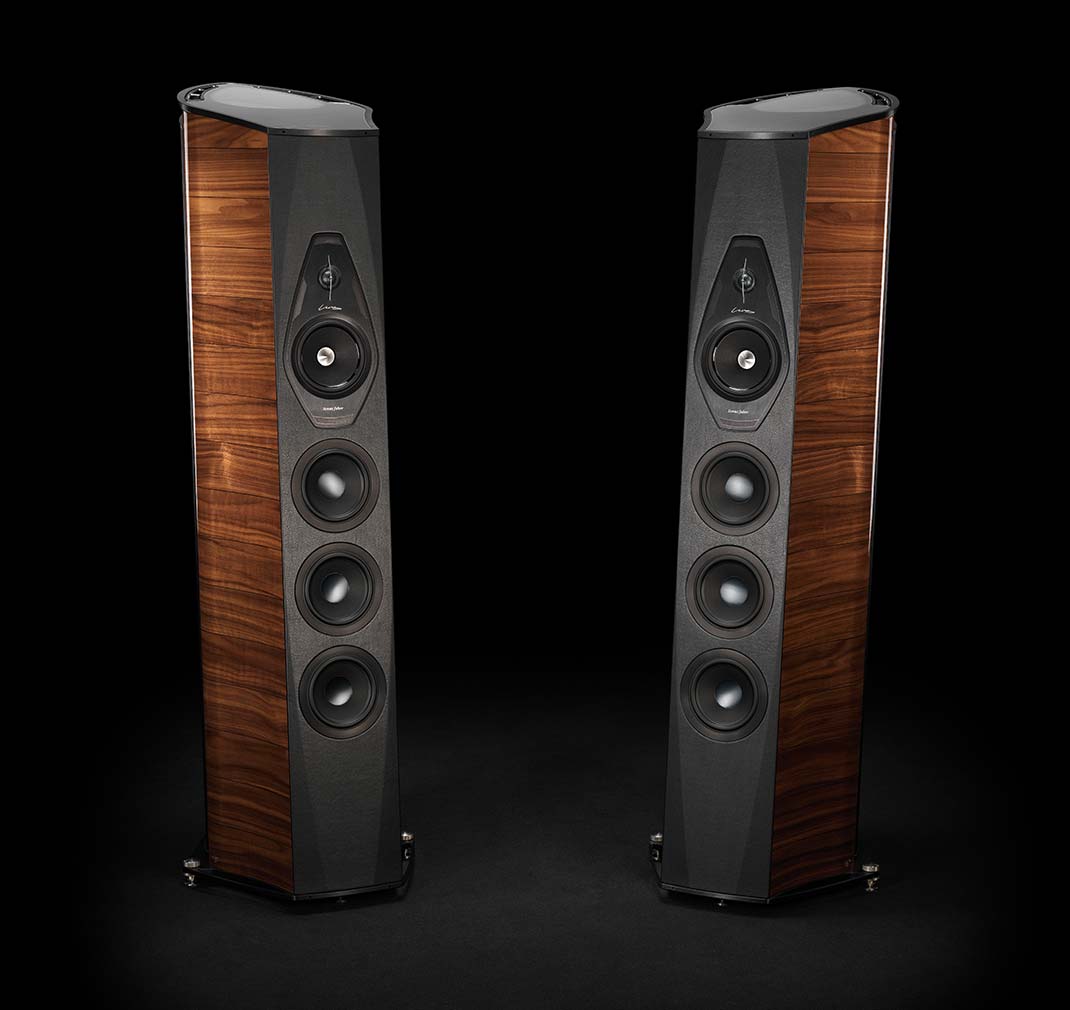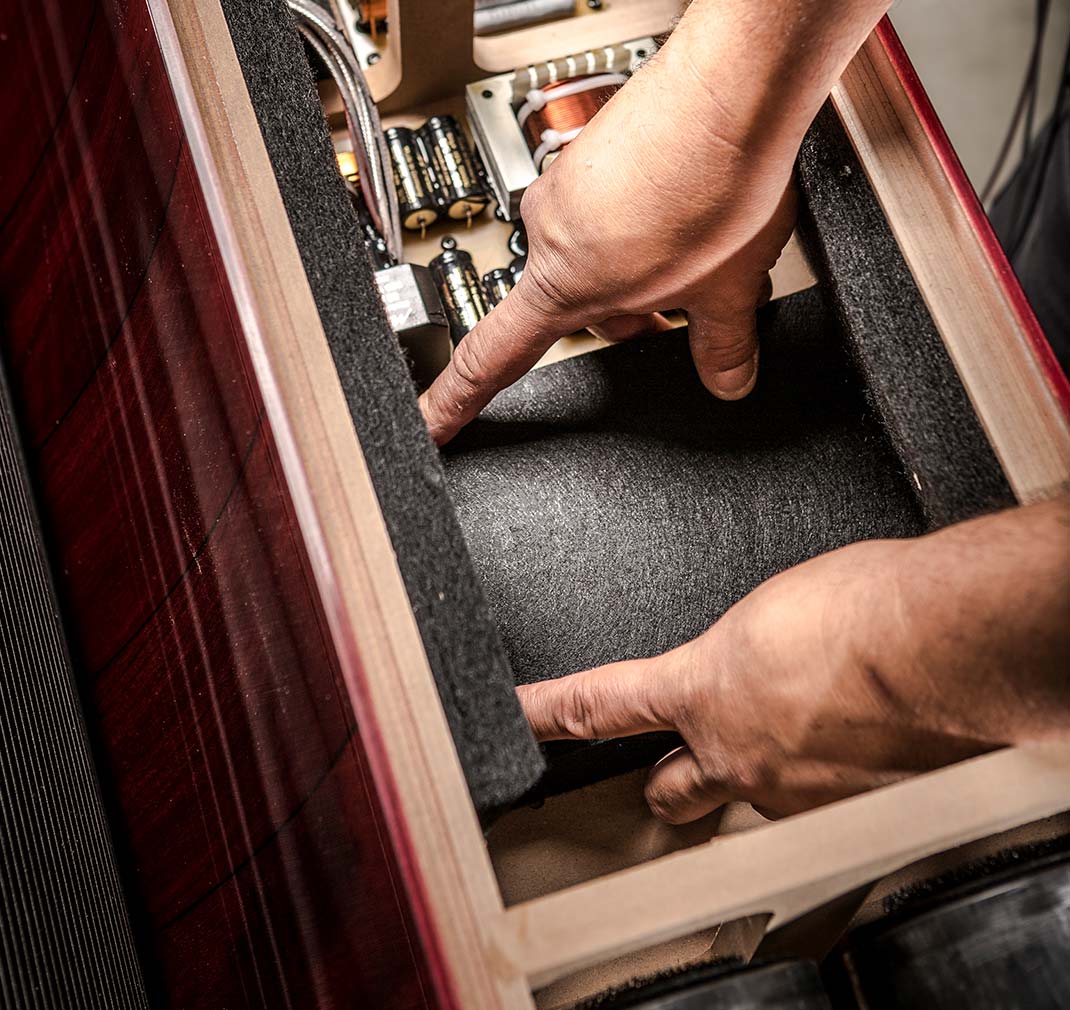 FROM THE SONUS FABER ONWARDS
Ideas and patents developed within the Sonus faber, at first, and Aida, later, are integrated into this extraordinary loudspeaker system. The driver units technology, designed and developed by Sonus faber, sets a step forward in the technological innovation.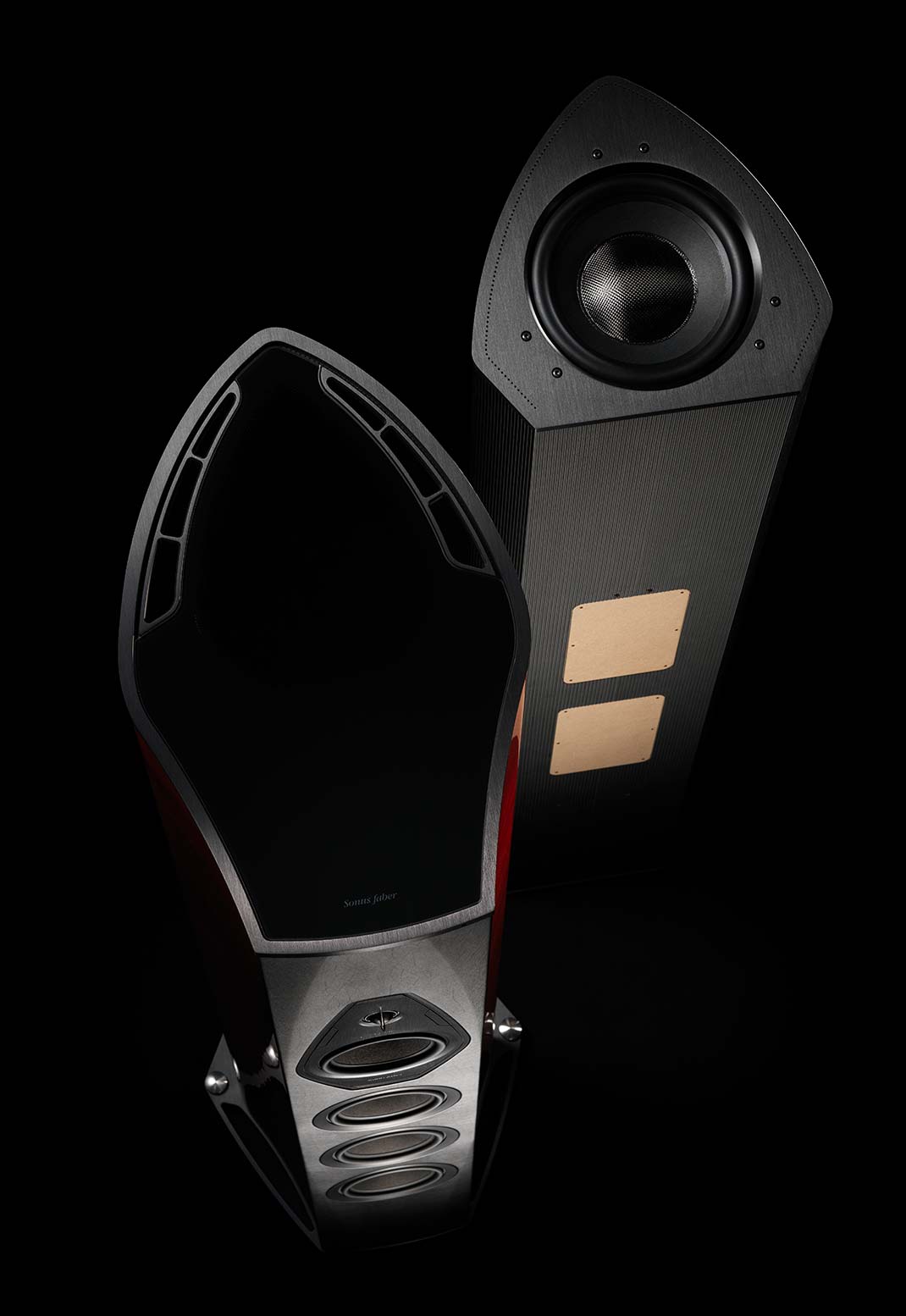 FEATURES
Lilium appearance reveals its essential duality, characterized by two separates acoustic chambers.
The challenge of this projects is to achieve a new unique synthesis starting from an ontological division.

SYSTEM
3.5 way para-aperiodic vented box

LOUDSPEAKERS
Tw: H28 XTR-04 DAD Arrow Point, Ø 28 mm
Md: M18 XTR-04 Neodymium Magnet System, Ø 180 mm
W: 3 x W18XTR-16, Ø 180 mm
Sw: SW26 XT-08, Ø 260 mm

CROSS-OVER
55Hz – 150Hz – 200Hz – 3000Hz

FREQUENCY RESPONSE
20 Hz – 35.000 Hz, Stealth reflex included

SENSITIVITY
92 db SPL (2.83V/1 m)

SUGGESTED AMPLIFIER POWER OUTPUT
100 – 800 W, without clipping

LONG-TERM MAX INPUT VOLTAGE (IEC 268-5)
30 V rms

DIMENSIONS (HxWxD)
1600 x 491 x 705 mm
63 x 19,3 x 27,7 in

WEIGHT
103 Kg ea – net weight
227 Ib ea – net weight