Krix Phoenix 5.1 Pack
This 5.1 speaker system features Australian Made speakers from award-winning loudspeaker manufacturer, Krix. This system is designed to offer more punch and dynamics with the inclusion of the floorstanding Phoenix speakers and the Graphix centre speaker. Supporting this stellar LCR speaker line up are the small but powerful Equinox bookshelf speakers and the Seismix 3 subwoofer with 11″ woofer. Available in your choice of 3 finish options including traditional Black Woodgrain vinyl, or a more premium Real Timber veneer in either Atlantic Jarrah or Blackwood.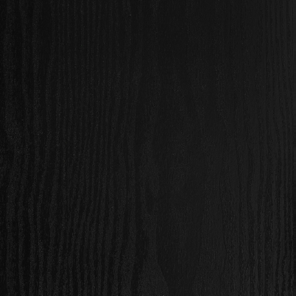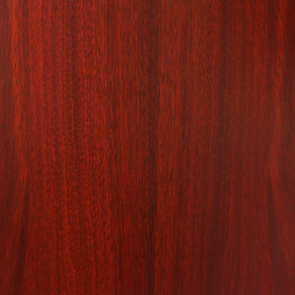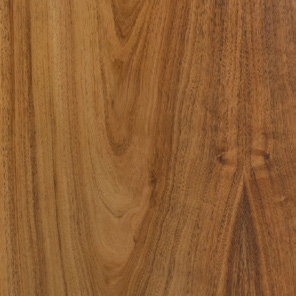 What's Included:
– Krix Phoenix Mk2 Front Floorstanding speakers
– Krix Graphix Mk2 Centre speaker
– Krix Equinox Mk3 Surround bookshelf speakers
– Krix Seismix 3 Mk6 Subwoofer
Krix Phoenix Mk2 Floorstanding Speakers
Slim, stylish and packing plenty of punch, the Phoenix Mk2 is a speaker to live by. Elevate your music and movies to the next level.
Winner of Sound & Image Magazine's 2014 "Stereo Speakers of the Year, Under $2,000" Award.
These 2 way speakers produce an involving bass experience from dual 165mm drivers with large magnets and 33mm voice coil. A high grade 26mm ring radiator tweeter sweetens the package, presenting enhanced vocal clarity and a smooth, revealing upper treble – resulting in a sound experience that is strong yet balanced.
Price and performance come together with this award winning speaker, and good things come in small packages. Standing at just 95cm tall on its feet, and less than 20cm wide, the Phoenix Mk2 is dynamite for sound – packing a real punch when turned up.
Stylish and slim, this speaker is perfect for apartments and living rooms, with a choice of stunning finishes to feature or fade into the background – until you wind u the volume and it speaks for itself.
Key Features:
– 2 x 6.5″ Bass/Mid Drivers with 1¼" voice coil
– 1″ dual concentric diaphragm with wave-guide tweeter
– Power Handling: 50 – 200 Watts RMS
– Nominal 6 ohm impedance
– 35Hz > 40kHz Frequency response
– Bass reflex, rear vented with internal X bracing
– Dual gold plated bi-wire binding posts
– 18kg each
Krix Graphix Mk2 Centre Speaker
The Graphix centre channel features the same tweeter used in the Acoustix, Apex, Phoenix and Harmonix floorstanders. This makes the Graphix a powerful all-rounder which can be used with a wide range of Krix products.
Small and compact, the Graphix is the perfect choice for use in TV cabinets and custom joinery and the dual front ports eliminate 'boomy' bass qualities found when using rear ported speakers in this type of application. The Graphix delivers an acoustically intricate experience every time.
Key Features:
– Dual 5″ Bass/Mid Drivers with a 1″ voice coil
– 20W – 160W RMS recommended amplifier power
– 6 Ohm nominal impedance
– 45Hz – 40kHz in-room frequency response
– Dual front ports
– 180mm (H) x 450mm (W) x 300mm (D)
– 10kg
Krix Equinox Mk3 Bookshelf Speakers
For a big sound from a small speaker, the Equinox Mk3 will astonish and surprise. With finesse and power punching well above its weight, it can be tucked-away while still filling the room with sound.
The mid-range and bass come from a high-grade 130mm driver with a doped curvilinear paper cone, over-sized voice coil, and powerful magnet, while extended frequency response is delivered through a 26mm ring radiator tweeter. Combined with its bass reflex design, the result is an efficient but balanced bass sound with a revealing, detailed high end, performing well beyond the relatively small cabinet size of the speaker.
Key Features:
– 5″ doped curvilinear paper cone woofer
– 1″ dual concentric diaphragm with wave-guide tweeter
– Power Handling: Maximum 120W RMS
– Nominal 6 ohm impedance
– 45Hz > 40kHz Frequency response
– Rear vented enclosure
Krix Seismix 3 Mk6 Subwoofer
For a deep bass experience that will move the earth without costing the earth, the Seismix 3 Mk6 subwoofer is sure to rock your world.
You won't have to sacrifice musicality for low-frequency output with this tuneful speaker that will allow you to truly feel the rumble of bass with supreme clarity.
A front-firing, vented subwoofer, the Seismix 3 Mk6 features a Krix designed 275mm (11″) long throw bass driver, developed specifically for high-level low-frequency reinforcement. Enhanced geometry within the magnet structure increases linear cone travel by a whopping 30 percent and allows superior driver control, while the built-in high-performance class D amplifier delivers increased sound efficiency with lower power consumption.
Bring low-frequency effects to life with this tight yet powerful subwoofer. Experience movies as the director intended!
Key Features:
– 1 x 11″ bass driver, 2″ voice coil
– Power Handling: 300W RMS
– Frequency Range: 22Hz-200Hz in-room response
– Output: 122dB maximum SPL in-room response
– Enclosure Type: Bass reflex, front firing, front ported
– Low Pass Filter: 50Hz-200Hz or bypass
– Phase Select: 0º to 180º continuously variable (relative to input signal)
– Inputs: Stereo line-level RCA