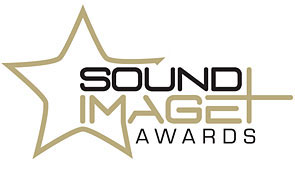 For those who are serious about their sound experience, the Epix provides the high fidelity of Krix's award-winning Neuphonix Mk2 and Epicentrix Mk2 speakers, in a uniquely designed package.
Designed to fit into a standard 90mm frame, you can enjoy the stunning realism of high-end floorstanding speakers without the clutter.
With a fully enclosed back box that maintains acoustic integrity and stops rear sound radiation from the drivers transferring to adjoining rooms, the Epix can be used in home theatre rooms, or multi-functional living environments in both stereo and surround sound systems.
Its 3 way design features four custom-designed 130mm bass drivers, each with oversized magnets. An extensive crossover network – featuring only low tolerance, high grade components – beautifully matches the 130mm dedicated midrange and the high-grade 26mm ring radiator tweeter, which delivers an extended frequency response to 40kHz.
The Epix provides the complete in-wall speaker for discerning listeners, available in vertical or horizontal configurations. Complete with mounting hardware, plasterboard edging, and a solidly braced enclosure, installation is in two stages.  The back enclosure is supplied with a fake baffle so it can be installed at frame stage. Once the room is finished and dust-free, the fake baffle is removed and the baffle housing the drivers and crossover is mounted into the back enclosure.
For the ultimate sound experience at home, play it through Krix.
Frequency Range
40Hz-40kHz in room response
Power Handling
50 – 300 Watts RMS recommended amplifier power
Sensitivity
90dB for 2.83 volts at 1 metre
Impedance
Nominally 6 Ohms (minimum 4.3 Ohms)
Configuration
3-way
Enclosure Type
Bass reflex, front vented
Dimensions
Back Box -1700mm high x 390mm wide x 80mm deep. Front Baffle – 962mm high x 225mm wide x 18mm deep
Low Frequency Drivers
4 x nominal 130mm (5") coated paper cones. 26mm (1") voice coil wound on high powered aluminium former provides enhanced linearity. Over-sized magnet delivers low distortion
Mid Frequency Driver
1 x nominal 130mm (5") coated paper cone. 26mm (1") voice coil wound on high powered aluminum former, using copper shorting ring and oversized magnet for low distortion
High Frequency Driver
26mm (1″) dual concentric diaphragm with wave-guide centre plug for controlled directivity. Non-reflective dual chambered magnet structure with copper shorting ring to lower distortion
Input Terminals
Concealed spring terminals
Weight
27kg each
"We were thrilled by the sound"
SOUND+IMAGE AWARDS 2015 – CUSTOM INSTALLATION PRODUCT OF THE YEAR
Super audio sound reproduction, dynamic midrange and deep bass extension are all attributes of this special in-wall design. Complete with mounting hardware, plasterboard fixings and a solidly-braced back enclosure—the Epix impressed, winning the Sound+Image Custom Installation Product of the Year .