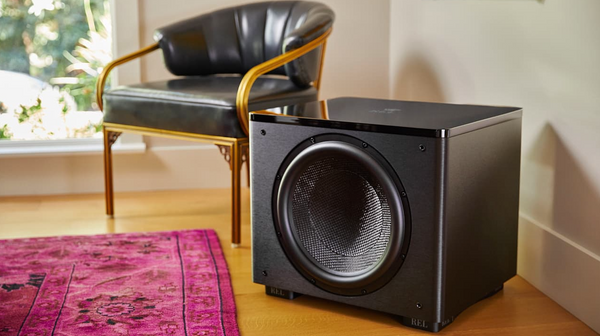 The new HT/1510 Predator II resets expectations with increased power using a 1,000-watt linear power supply amplifier and a new 15" (380mm) driver. Using REL's award winning Perfect Filter it delivers deeper bass down to 20 Hz along with the highest .1/LFE output of any REL ever.
Predator II, the full upgrade of HT/1510, builds on the original home theater-subwoofer by upgrading every component and aspect. Predator II received a full 1,000-watt linear power supply amplifier and new 15" (380mm) driver with 40% greater power to give people what they wanted –– bigger, faster dynamics and flat out POWER.
Predator II confidently delivers massive upgrades in design elegance, performance and execution of every detail in cabinet design. Beauty, in this case, isn't skin deep.For truly over the top performance, Predators are designed to be stacked up to three (3) units high using included REL Couplers™ that connect lower units to upper units.
For the first time wireless High Level Input is made available to owners of Predator II. When combined with REL's newest Airship II, the latest state of the art Texas Instruments ADC-DAC chips and REL's world- famous High Level Input circuitry, permit Predator II owners to add High Level Inputs driven off one's main amplifier outputs.