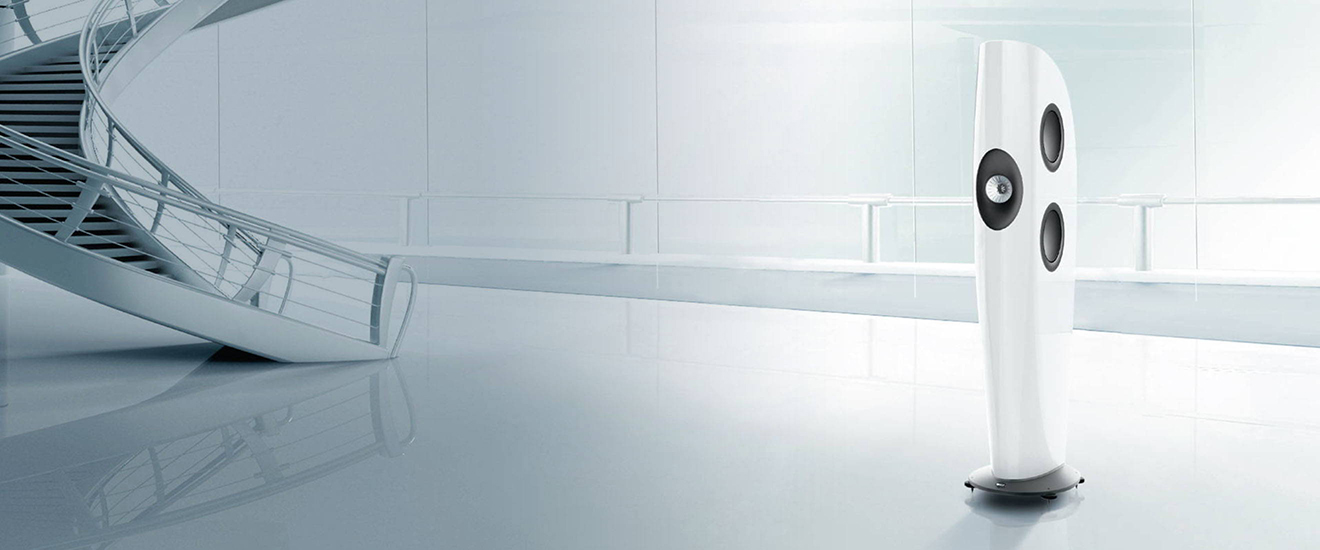 Since its conception in 1961, KEF has been a leader in audio speaker design and manufacturing. KEF is a company that leads with R&D that often includes experimenting with new materials and technologies.  Quality engineering is a vital core ethos. No other speaker company has experimented with such different materials, concepts, and designs.
KEF has created many firsts over their 59 years.  They were the first to use computer technology in manufacturing that led to high consistency in speaker production. Previously, this was seriously lacking by all brands. Such achievements have positively affected the entire audio industry. Many other brands continually benefit from their groundbreaking developments.
KEF is also very focused on industrial design and performance.  Their philosophy is not only built around creating amazing sound but ensuring contemporary speaker design to fit today's lifestyle. They strongly believe that all their products must not just sound great, they must look great as well.
This is evident in the development of such products as:
Blade and Blade2
LS50
LSX and LS50W (revolutionary Active Speaker series)
THX In-Wall Series
Custom Integration speakers that provide industry-leading room coverage and performance
For all these reasons and more, KEF continues to be one of the most sought-after and desired audio brands around the world.
Load More Content
Hide Content
Showing 1–15 of 39 results